Here is the list of the greatest names in the world of recumbents so you know to whom you talk at shows, whom you read about in the articles and who stands behind the brands. Also, some known travelers are mentioned here as well as racers, organizers of events and other important people. We will add people regularly so if you have somebody in mind who should be listed here, just let us know. Send us his name, position, a short description and also a photo. Thanks!
People are listed in alphabetical order SURNAME first FIRST NAME second.
Announcement: I add individual people gradually without any order. Many don't have enough quality photos on the web, so adding them is complicated.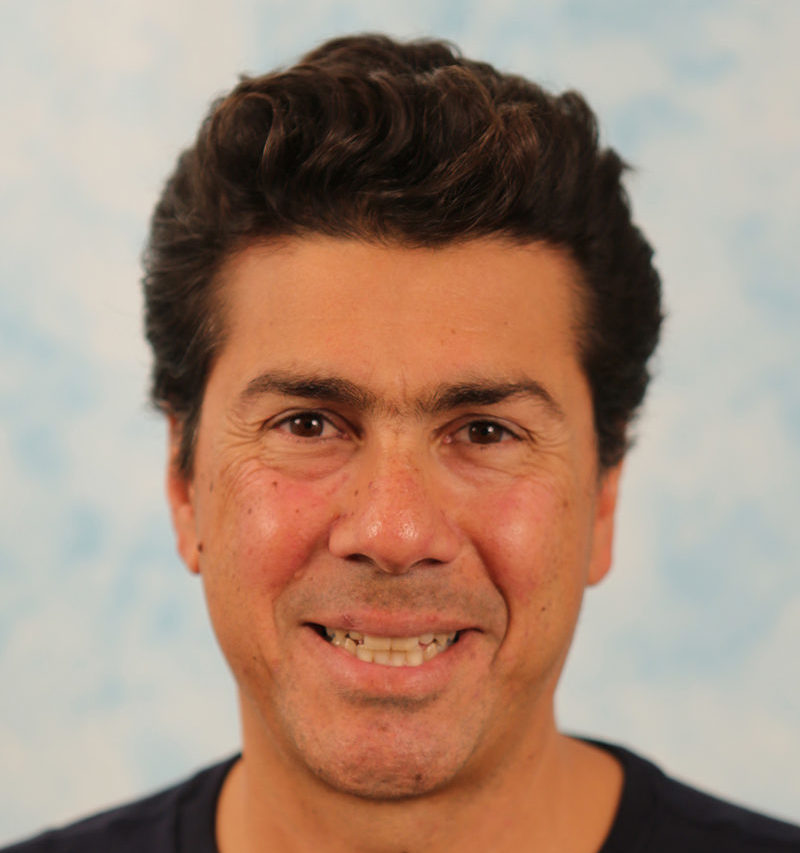 Catrike was created in 2000 by Paulo Camasmie, a Brazilian Mechanical Engineer.Paulo always dreamed of designing, engineering and manufacturing new quality products to improve people's lives. Catrike is the fruit of that vision. The desire and pursuit of building the best possible recumbent trike.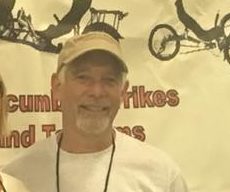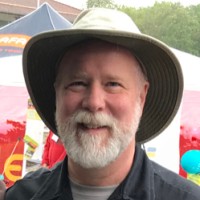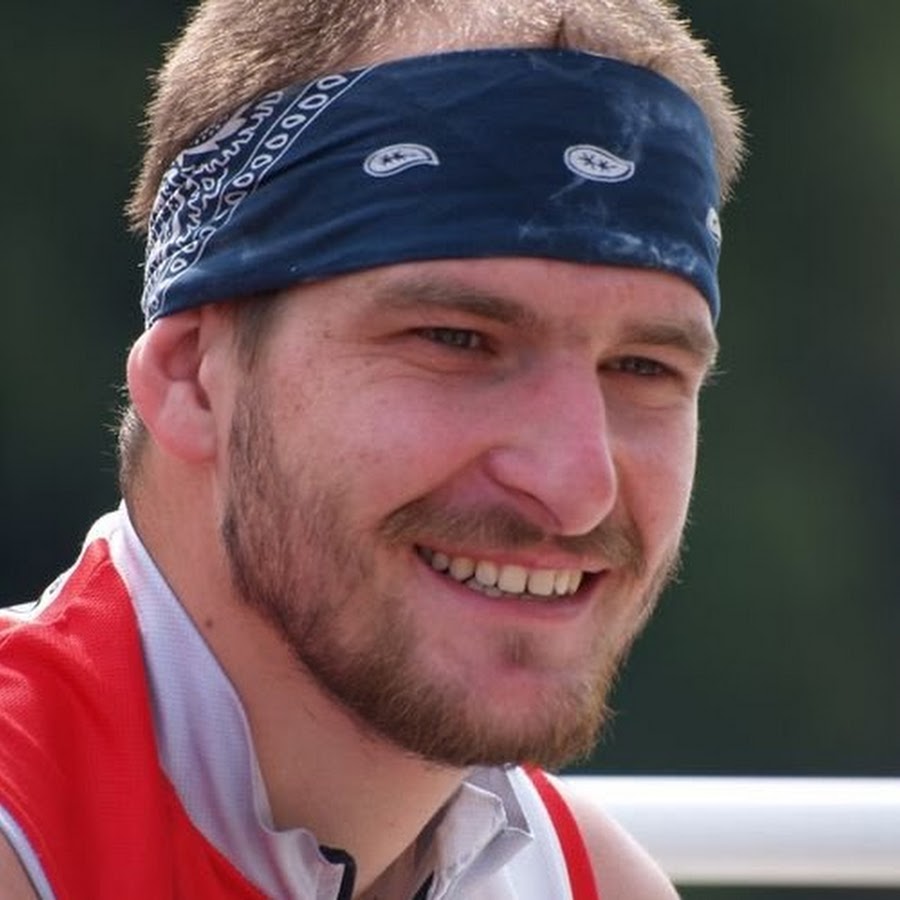 Founder of Recumbent.news
I have been riding recumbents since 2003 and I have done several long distance rides on either a recumbent two-wheeler or a trike. Since 2005 I have been working in the recumbent industry as well so I could visit 120+ recumbent dealers all around the world, 50+ shows and I also met some great recumbent enthusiasts. Some of them I call friends. I started to write about recumbents in 2009 and 10 years later I found the recumbent.news mainly because I desperately felt a lack of recumbent stories and a modern web page bringing up-to date info.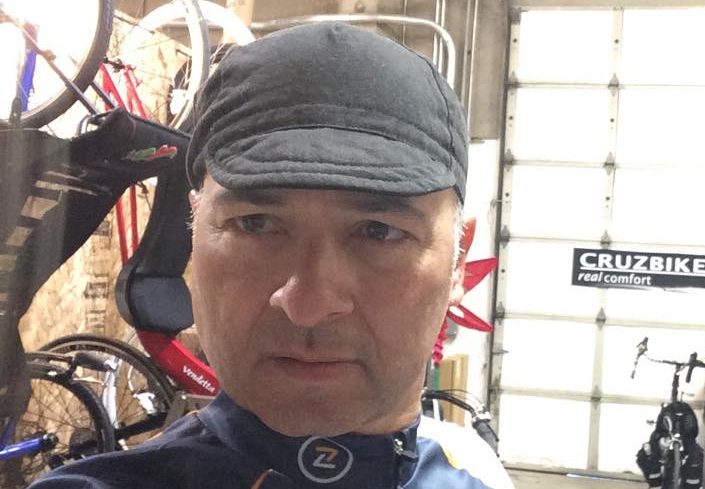 Co-owner of Rose City Cyclery and Product Manager/Bike Designer/Social Media person at RANS
Jonathan is a 37 year veteran of the Bike Industry. He went from Professional BMX Flatland Freestyle rider for Schwinn, Mongoose and GT to a Technical Representative for Felt Bicycles. He is now the co-owner of Rose City Recumbent Cycles and is known as the designer for the Cruzbike S40, the RANS Phoenix and the Roselandia E-bike. He also designed the Energy Bar and UFR riser system for RANS Bikes. He is currently the Product Manager, Test Pilot/Designer and Social Media person for RANS.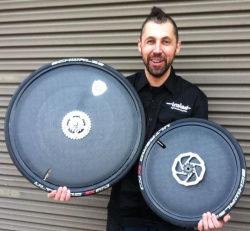 Director & Designer at Trisled
Trisled began with humble beginnings in Ben's parents' shed. Inspired by his interest in HPV racing, Ben established Trisled in the early 90s during his engineering education, and his passion for HPVs has only got stronger! Ben is the principle designer and manufacturer of Trisled's vehicles.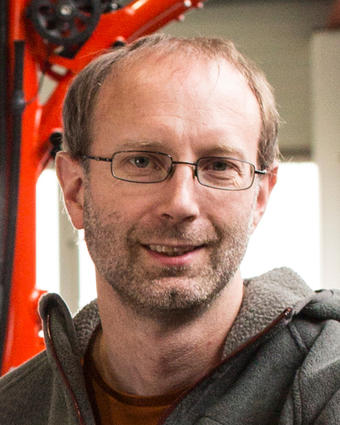 Co-founder of HP Velotechnik
"HP Velotechnik stands for state-of-the-art, reliable recumbent bike technology: agile, laid-back cycles designed to offer ultimate comfort and great views. Ergonomics and design rank high. No matter whether on the daily ride to work or the long bike adventure – on our recumbent bikes and trikes, you can feel good, look good, and make excellent progress."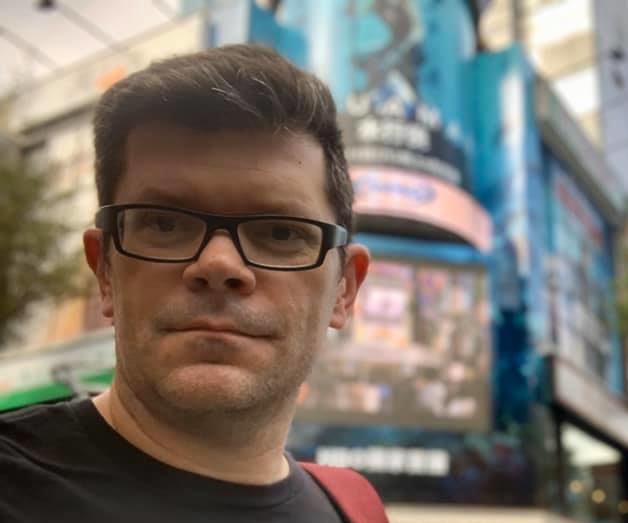 Co-owner of Rose City Cycles and Product and Customer Experience Manager at Cruzbike
Like Jim Parker, Robert Holler's first recumbent was a Cruzbike Conversion Kit. It was one of the first ones made. Since then, he has ridden nearly every style of two-wheeled recumbent and worked in the recumbent industry. Ultimately he returned to Cruzbike as his bike of choice (he now rides a V and a Q) as the best on the market. Cruzbike officially welcomed Robert to the team in 2014. His role as product manager leverages his extensive mechanical knowledge, love for and knowledge of Cruzbike and passion for delivering an exceptional customer experience.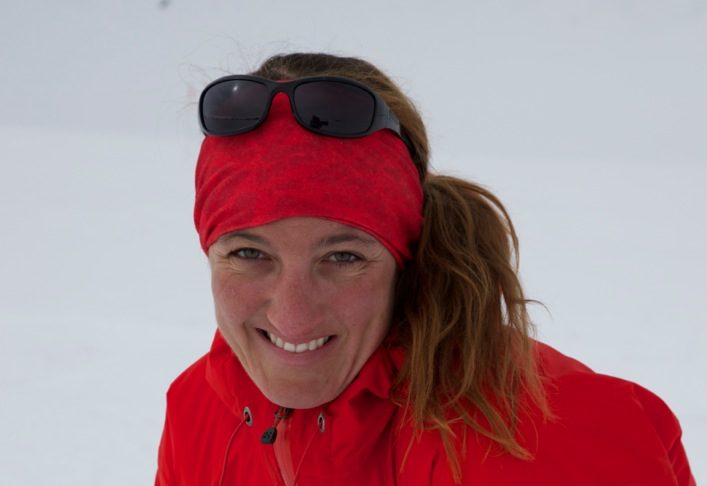 Maria Leijerstam
is a British polar adventurer. In 2013 she became the first person to cycle to the South Pole 
from the edge of the continent. 
Leijerstam started her expedition on the Ross Ice Shelf 
at the edge of the Antarctic 
continent and cycled for 10 to 17 hours each day with no rest days, and the total distance cycled was 638 km (396 mi). She did that challenging tour on a prototype of ICE FullFat trike. More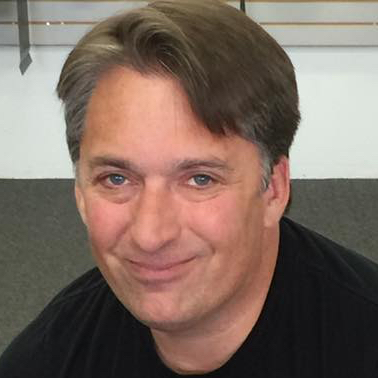 Owner of Bent Up Cycles, Carbent HPV and Barcroft Cycles
Dana is a lifelong cyclist who found recumbent cycling in his early 30's after having the usual afflictions common to riding traditional bicycles. He opened Bent Up Cycles in 2003 and has been promoting recumbent cycling ever since. An avid cycle tourist and adventurer, he has toured throughout the West Coast of the US and participated in many ultra distance cycling events/races, including Race Across America, the 508, Race Across Oregon, the Big Wild Ride and countless brevets and rides with friends and family.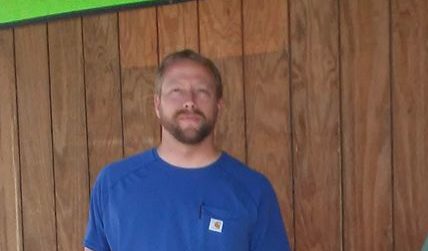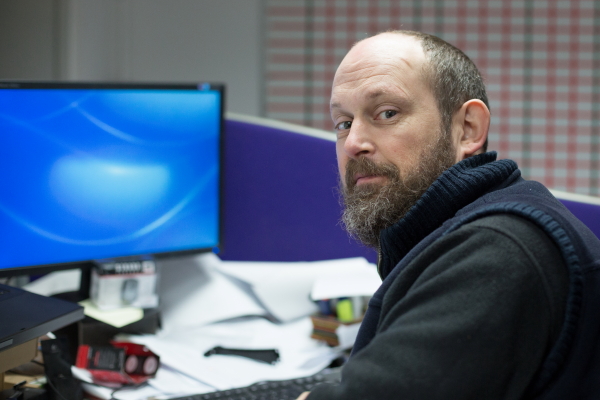 Chris has a background in design and manufacturing and is a founder member and director of ICE. In the early years of ICE he split his time between brazing frames together and assembling trikes; his evenings were spent designing. He now splits his time between running the company and heading up the research and development team. His head is driven by perfection and his heart by beauty of form and function and these are passions are cultivated in ICE employees and built into every trike ICE produce.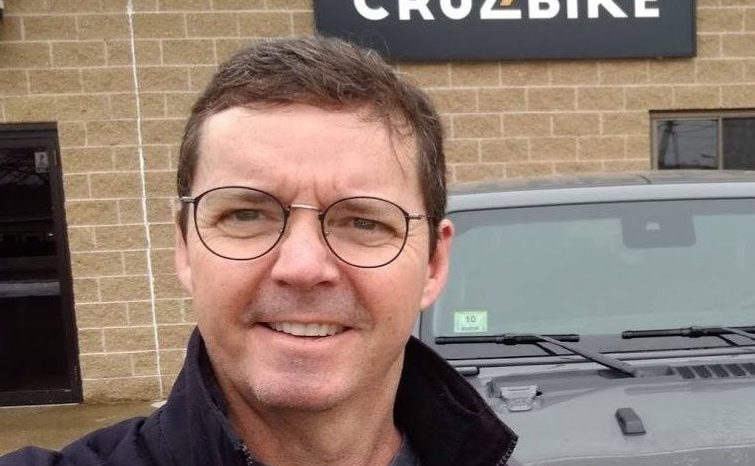 M.D.Director, Co-founder of Cruzbike
In 2005, Jim discovered John Tolhurst's brilliant bicycle conversion kit after months of searching for a better way to bicycle. He recognized the intelligence and potential impact of dynamic boom front wheel drive technology and invested in its future, forming a partnership with John. Jim now serves as Cruzbike Director and continues to drive Cruzbike's innovation in product design, constantly moving forward to the goal of a better bicycle.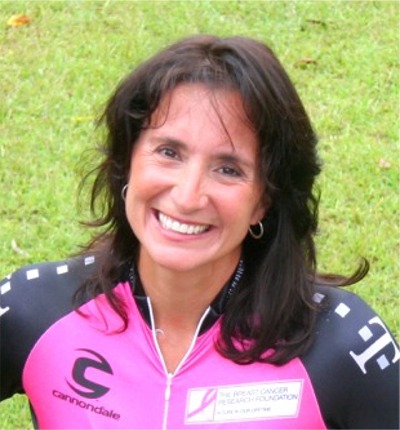 CEO at Cruzbike and World Record Holding Cyclist
Since she Joined Cruzbike in 2005 alongside Jim, Maria has invested in its growth by powering day- to-day operations ranging from customer service and fulfillment to strategic leadership and world record-setting. She has served as Cruzbike Team Racer, COO and most recently is serving in her 2014 appointment as CEO. She leads a growing Cruzbike team, seeking to delight customers at every phase of experience of our brand, protecting Cruzbike's values and driving its growth. More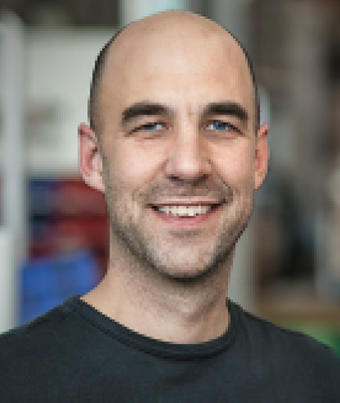 "A driving sensation like in formula 1, enormous stability on snow or gravel or with luggage facing a hill climb – whoever has tested our touring trikes has quickly been fascinated by the driving pleasure. And you don't even have to take your feet off the pedals for your snack break!"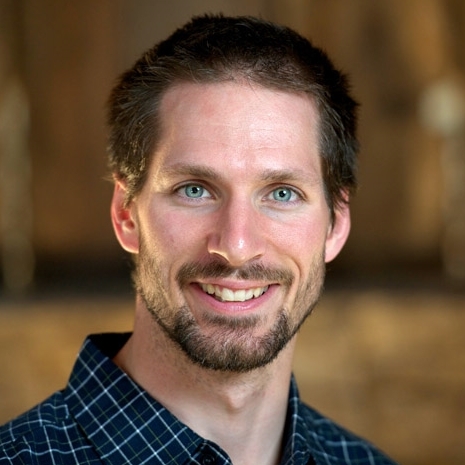 Founder of Aerovelo team and world speed record holder (2016)
Todd is the muscle behind Aerovelo's human-powered vehicles. He is driven by a desire to tackle problems that are out of the ordinary and is fearless in his pursuit of breaking engineering and physical boundaries. Taking up speed-skating in 2010, Todd rose to national competition level within a year. Aerovelo has challenged him to take his athleticism to another level. With an output of 1 horsepower for 1 minute, Todd's legs have powered the flights of the world's first human-powered ornithopter (Snowbird) in 2010, clinched the Sikorsky Prize in 2013 by powering the helicopter Atlas, and earned Todd the title of World's Fastest Human by travelling an incredible 89.59 mph / 144,17 km/h in the Eta speedbike. Earning his PhD in Aerospace Engineering at the University of Toronto, Todd's specialty also lies in the aerodynamic design of both aircraft and streamlined land-vehicles, with a specific interest in blending the functional and the beautiful.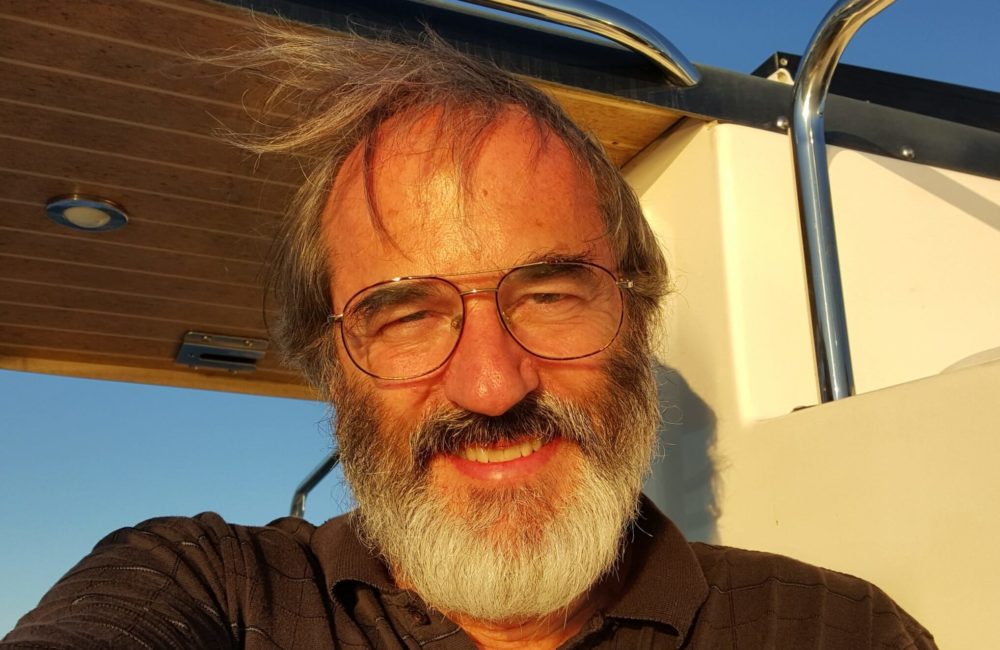 From 1983 to 1991, high-tech nomad Steven K. Roberts pedaled 17,000 miles around the United States on a computerized and networked recumbent bicycle, the BEHEMOTH (Big Electronic Human-Energized Machine, Only Too Heavy). Website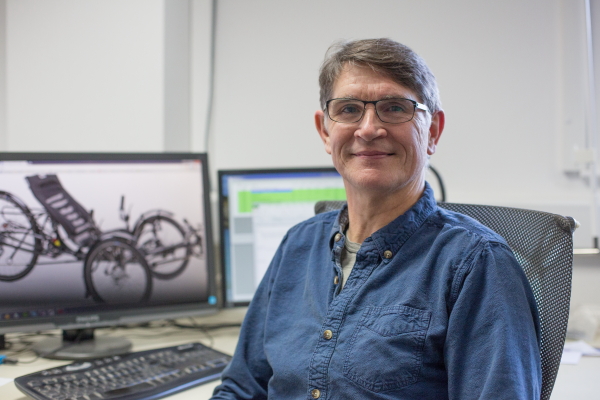 Neil started his working life as an apprentice in aircraft and precision engineering leading to many years as a CNC production engineer. A bit of a mid-life crisis made him question the large company environment and he therefore moved his family to Cornwall – a place where we all enjoy living. A chance encounter with Peter Ross of Crystal Engineering led Neil to Chris and together they hatched a plan to take over TRICE and together formed ICE. They both had a life-long connection to bikes and a passion for making things, recumbent trikes were just the exciting thing that they could get their teeth into. The company has grown to something that they could never have imagined and the enthusiasm remains. When Neil is not at work he is often out and about surfing at one of Cornwall's many lovely beaches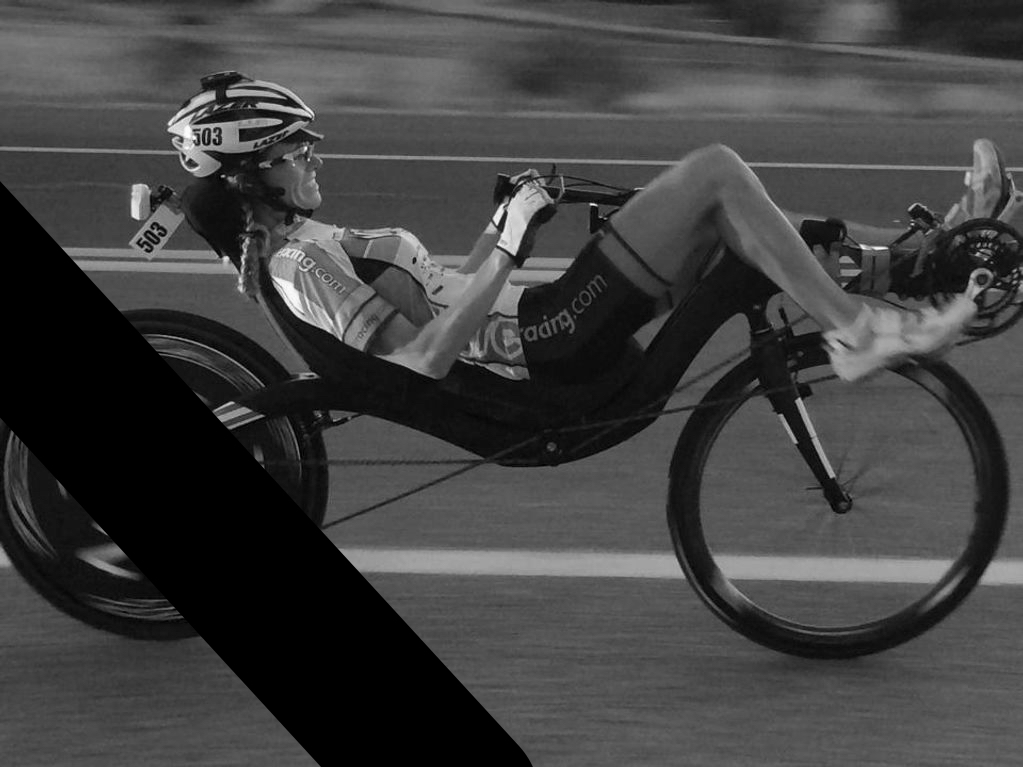 († 2020)
Co-owner of Vite bikes, ultracyclist and world record holder
Since 2012, Jacquie has been responsible for operations, management, marketing and sales and has shared the responsibilities of day to day operations and strategic planning of Vite Bikes and Schlitter Bikes with John Schlitter.
Jacquie holds many ultracycling records with her first foray into endurance racing at the 2011 12 hrs of Sebring race where she set a new women's overall record of 254 miles. At the 2012, 24 hrs of Sebring event she set an all-out historic women's record of 516 miles in 24 hrs. Jacquie went on to finish the 2012 Race Across America in a 4 person mixed team where they set a new record and then participated in the 2014 Race Across America as a solo rider.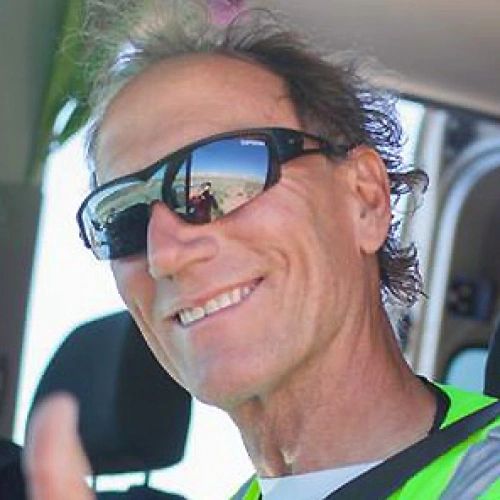 Co-owner of Vite bikes, ultracyclist and world record holder
John was one of the pioneers of the US recumbent industry in the late 1970s and became R&D and production manager at RANS (his brother Randy Schlitter's company) for the next 20 years, where he also handled the ultralight / light aircraft activities. He then became one of the co-founders of Bacchetta. 
In 2012 John left Bacchetta and opened Vite Bikes with his wife Jacquie. The goal was to represent several high end recumbent bikes and trikes and to create an environment where all recumbent riders, regardless of brand affiliation, could feel welcome and supported.  
He is also a well respected endurance cyclist with many years of competitive cycling experience. He holds many ultracycling records and was the first recumbent rider to complete the Race Across America in 2008 as a solo participant.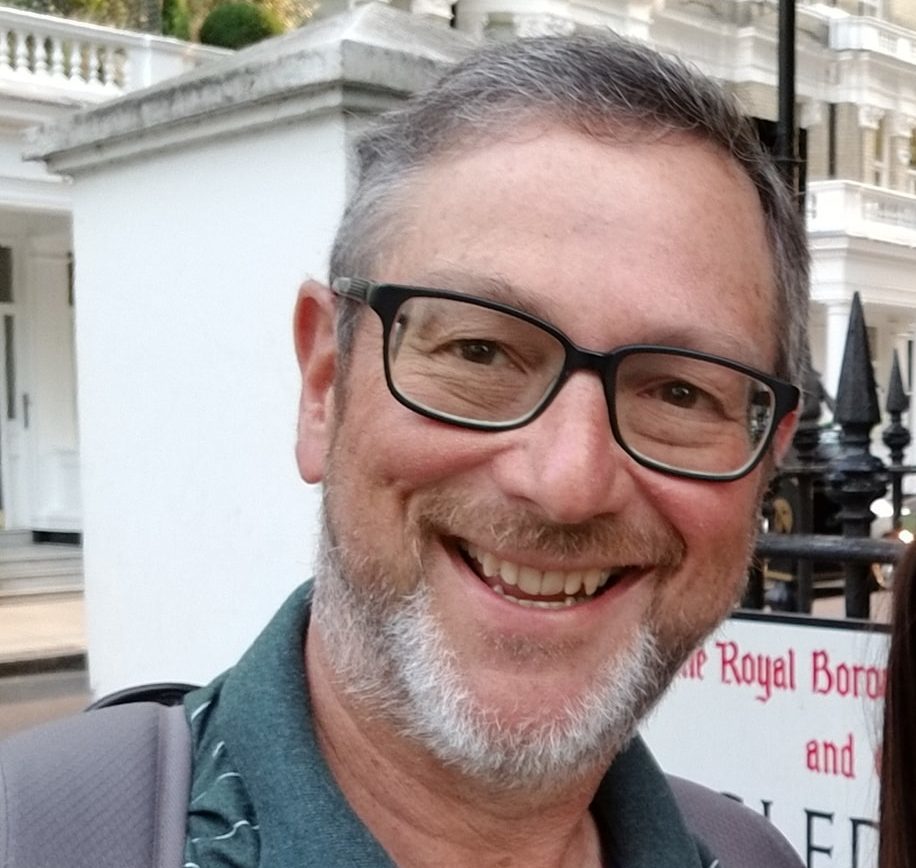 Recumbent journalist and owner of Laidback Bike Report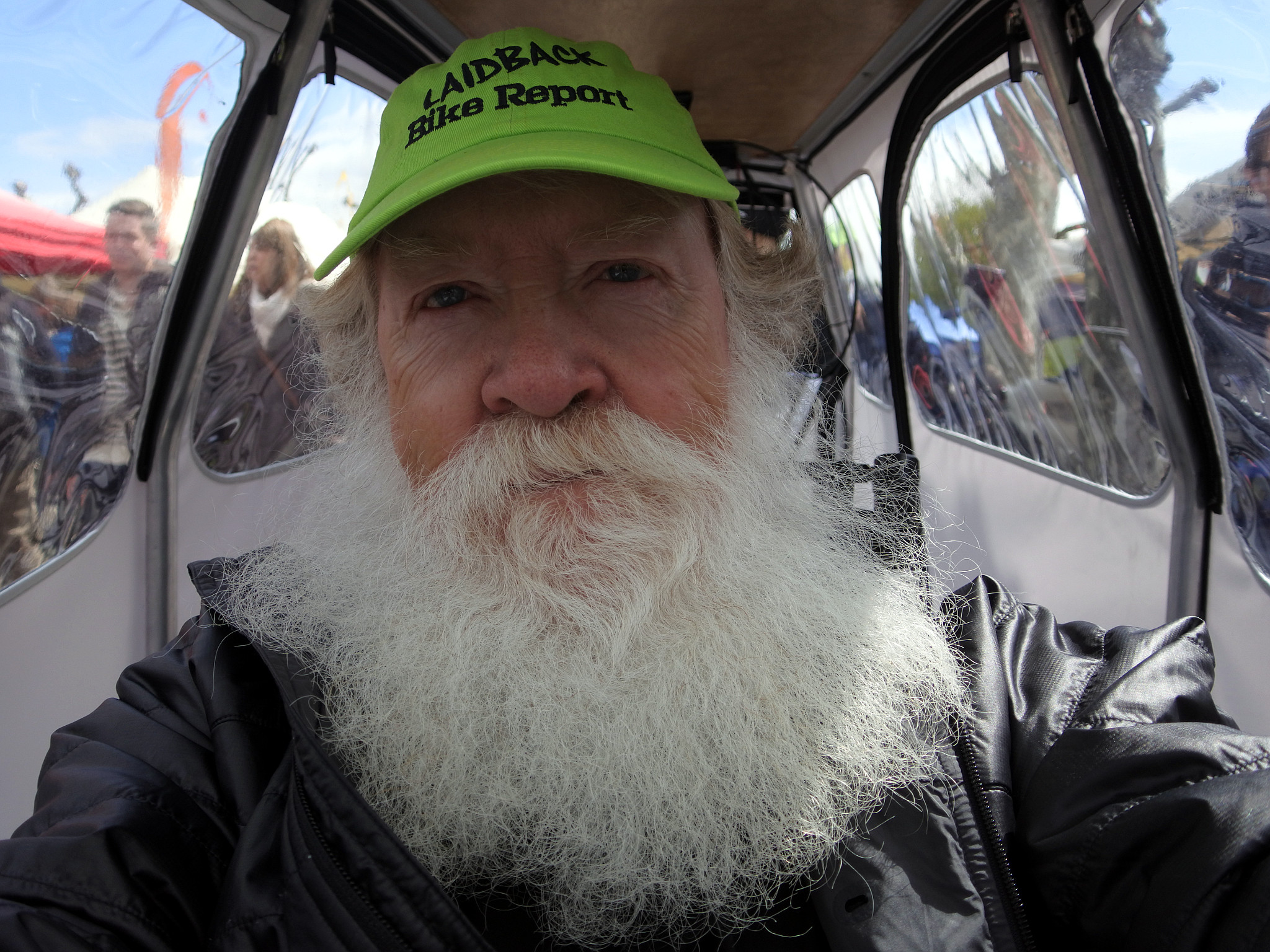 Co-editor at Bentrideronline.com and Santa Claus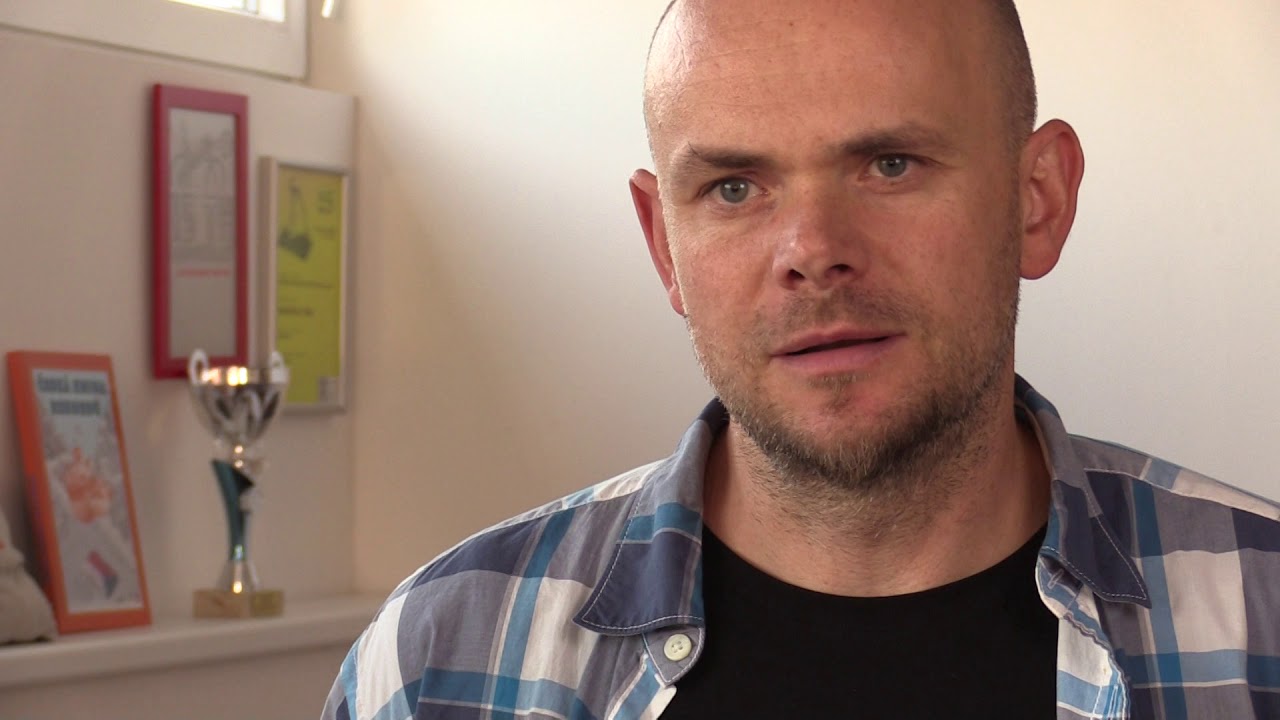 Owner and CEO of AZUB BIKE
Back in 2000, when Aleš was founding AZUB at the age of twenty three, he had two basic motivations. Very soon though, he realized that they had been pretty naive. The first was to have more money and the second to have more time for his biggest hobby, travelling. When he discovered things were not so simple, two more motivations appeared. One of them was to prove to sceptics, including officials at the Labour Office, that one can make it with recumbent bikes even on the Czech market, and the second was a desire to further improve his own recumbents. When Aleš took part in a TEDx event in Brno in 2011, he amused the listeners when he compared a new bicycle model to his three-month-old son. He said that he had to go and have a peek at him too in the night and let his heart fill with pride. You see, in the early years of the business, Aleš kept the new models from AZUB in his bedroom because he often had the urge to look at them at night, feel tremendous joy and go back to sleep again.