Photos of a great looking blue-grey wide-body velomobile with orange tires and one large size central front light have appeared in different Facebook velomobile groups just a few days ago and have caught huge attention. However, there was just few information about it in the post from Graham Browne or in comments and many questions have arisen. So I bring you kind of complete set of information so we know as much as possible about the wonderfully looking velomobile.
Graham Browne is the designer of the project and he was thinking about doing it for a while. His background is in automotive design. He was Chief Designer at TVR about 20 years ago and did the Tuscan convertible, T440 Le Mans race car, and Sagaris models. He then developed an amphibious vehicle called the Scamander for the ex-owner of TVR. Since then, he has been on contracts with more mainstream manufactures such as Jaguar and Bentley and a recent spell working on the abandoned Dyson EV.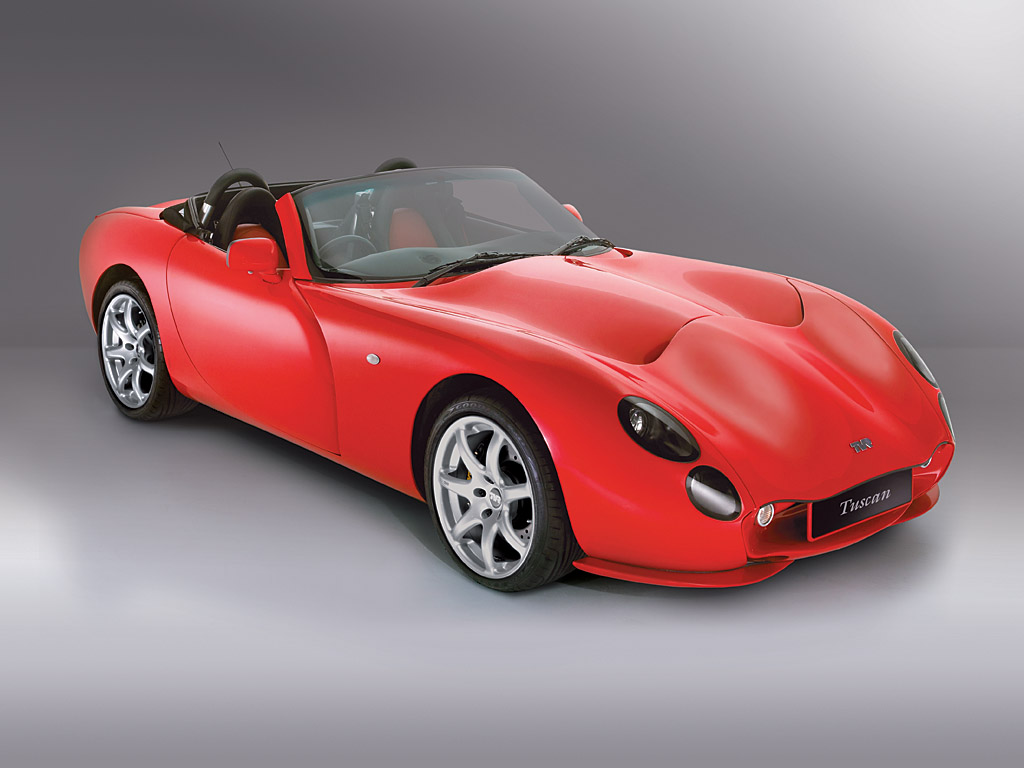 Graham has two companies. One is a design consultancy called Morphosa and the second one is a new company dedicated to the trike, called Northern Light Motors. The website for NLM is not published yet and because he has been getting a lot of questions, he has placed some 428 information on the Morphosa address, for the time being.
What we see on the pictures is the first prototype and it is still being tested and developed. The project has been totally self-funded by Graham and has therefore been done in spare time. Graham is currently in talks with potential investors to raise funds to enable him to focus on the development full time. If this is achieved, the 428 can be in production within 12 months, if not, the time will be as long as it takes.
The 428 is an EPAC ( EN 15194 standard from 2009 for Electronically Power Assisted Cycles) legal trike capable of 50 mph (80 km/h), if used with an unrestricted motor which has a nominal power of 1000 W and is in the rear hub. If it is street legal according to EU laws the nominal power is restricted to 250W plus human power. How should we understand it? The velomobile is a series hybrid, so there is no chain between the cranks and the rear wheel. Instead, the crankset powers the generator and the generated electricity charges the battery. The battery is then connected to the motor. So only wires are involved. Similar system is used in the Podbike velomobile or Mando folding electric bike. This also answers the question of whether it will be available also in the non-electric version. The answer is obviously "No".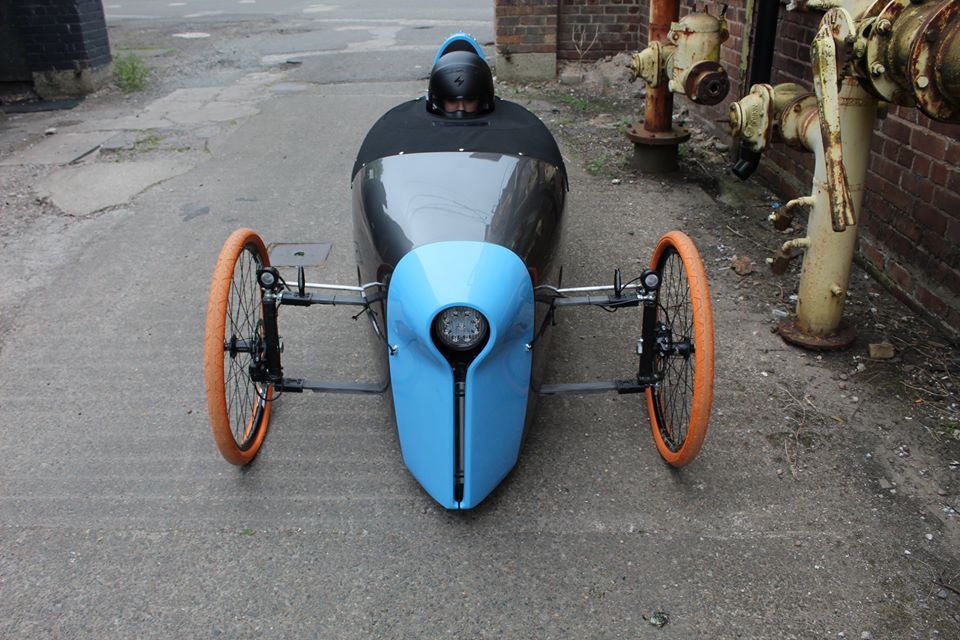 The velomobile weights under 70 kgs / 154 lbs which seems to be quite a lot, but it provides more safety. The prototype is double skinned all over and foam filled due to it's construction method which is similar to how surf boards are made. Machined polystyrene coated with woven glass with epoxy resin. The production, moulded version will have a double skinned deep sill section running along and past the pilot, a safety cell of sorts.
The track and also the width of the vehicle is much wider than you know from other velomobiles. Graham says that anything less than 1m is unstable. The test vehicle is at 1.2m and handles really well. It has 85 mm of ground clearance which can be adjusted easily.
There is enough storage space behind the pilot for around three large bags of groceries. The suspension has no damping or anti roll, the carbon fiber springs run through the chassis and are able to flex in the middle, the rear has an anti roll bar of sorts, but not used in the traditional sense, just to ensure the two sides of the rear suspension load up equally.
The price is expected to be around £5K plus taxes, shipping, and options. The velomobile will be produced in Warrington, England. Graham has around 70 people wishing to take delivery currently, so although no official system is in place, he will keep build slots based on firm interest and a deposit of £500.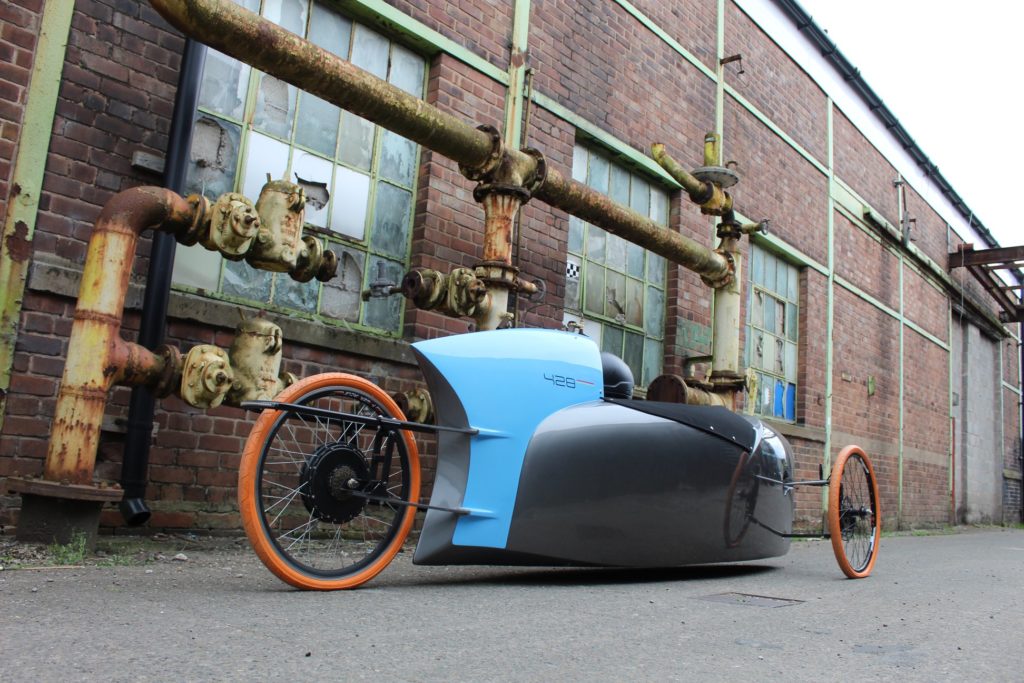 And if you wonder what the 428 means, it is a wavelength of the blue of the Northern Lights.
It is definitely one of the nicest velomobile projects in the last couple of years and this is what we need. More human-powered vehicles that have a modern stylish look similar to cars. And the electric assist enables that because the designers are not tightened by strict weight and aerodynamic requirements. However, the width of the 428 limits its use on cycle paths, so I would really see it running with non-restricted 1kW motor so the speed is closer to cars at around S-Pedelec speed of 45 km/h (28 mph). I personally deeply believe that we need such vehicles. Super light electric vehicles that have power just needed to ride safely and comfortably in and around the cities and which allows people to use their own power in a time where it is needed.
So, thank you, Graham, for your effort!