AZUB launched their latest trike model T-Trisek just few days ago. It is a shortened version of their popular T-Tris model and with all adjustments they have done to it, it fits pretty small riders. Here is what they write about it, plus a video describing all its features.

Our smallest trike for our cutest fans. The T-Trisek is based on the successful AZUB T-Tris 20 model, which we have been producing since 2010, and which we have further modified to suit even small riders. The AZUB T-Trisek is therefore intended for riders with a height of at least 135 cm, i.e. 4 feet 3, or even a little less. The maximum size of the rider is then almost unlimited. With the long front boom, it is roughly 180 cm, i.e. 5 feet 11.

So here it is. A trike that fits riders from 135 cm, i.e. 4 feet 3, till 180 cm, i.e. 5 feet 11 or even more if needed. What does it mean? If you are a short adult, you can comfortably sit on this trike and feel as if it was built only and exclusively for you. If you are a parent of a child who needs a trike for whatever reason but will grow in the future, and perhaps by a lot, you can be sure that in a few years, you will not have to buy a new tricycle, but the trike will grow with your kid. And this is excellent news.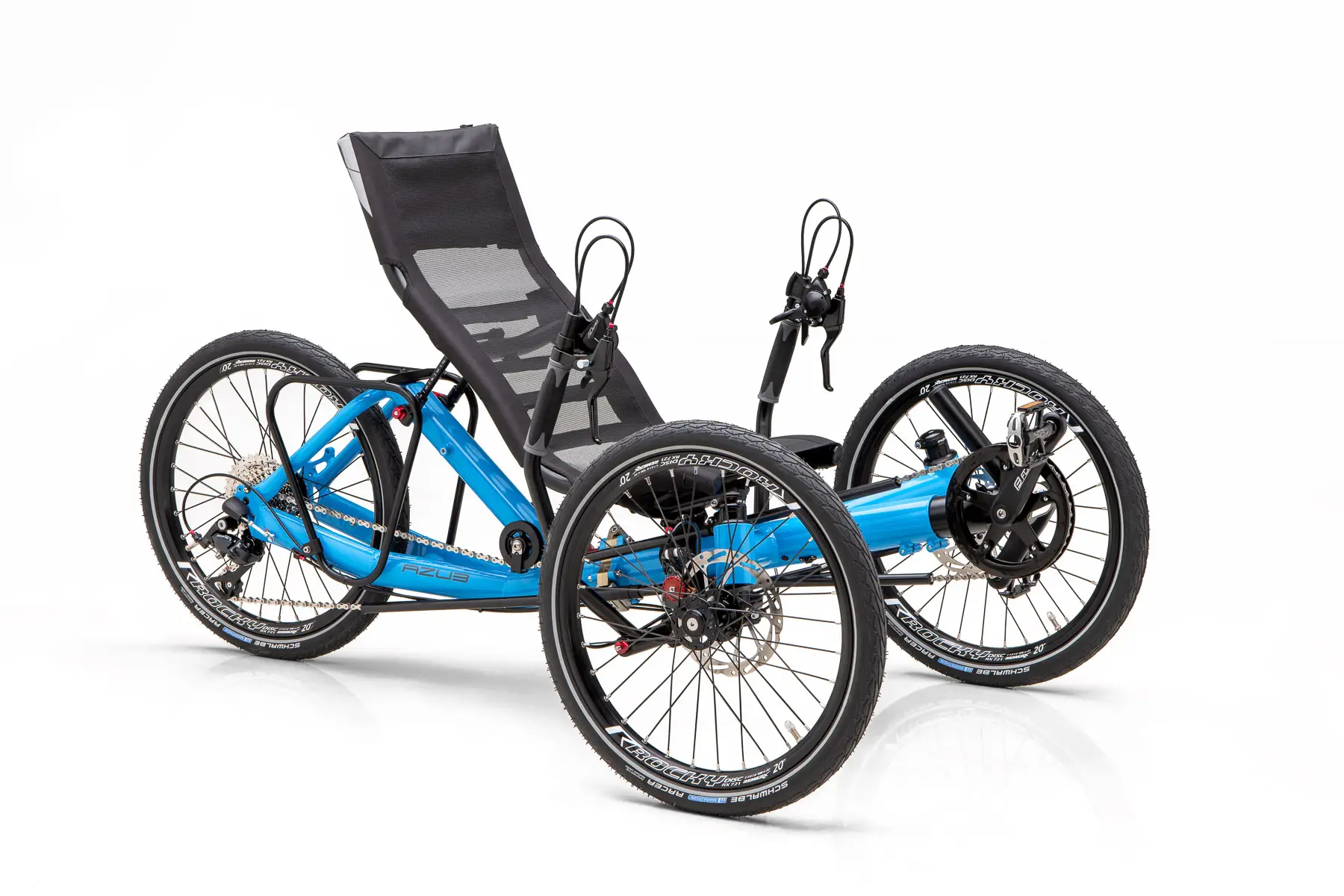 P.S. If you wonder whether it's me in the video, you are right. You can read more about my work for AZUB and why I have started the RECUMBENT.news in the ABOUT section.