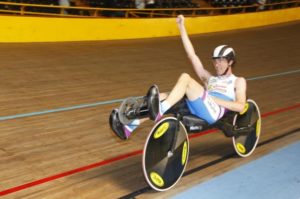 French cyclist Aurélien Bonneteau is already pretty known among recumbent riders. During last weekend in May he broke the world hour record with unfaired recumbent and he covered a distance or 56,597km. This is better than 16 years old record of Chris Boardman on an upright bike Lotus who covered a distance of 56,375km.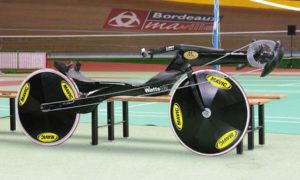 The Aurélien's bike is a specialy built bike with help of M5 which has a super reclined or in fact fully recumbent poistion, one speed only, an disc wheels from MAVIC. As you can see it is a full carbon bike with special aerodynamic pedal coveres.
You can find more info about Aurélien on his blog.