Did you know that you can rate, share and even comment on articles on RECUMBENT.news? See how!

Just under the article (usually under the gallery or a video), there are icons to share the article on Facebook, Twitter, or to send it by e-mail to your friend.
You can also rate the article by the stars and help other readers to choose the best content to read!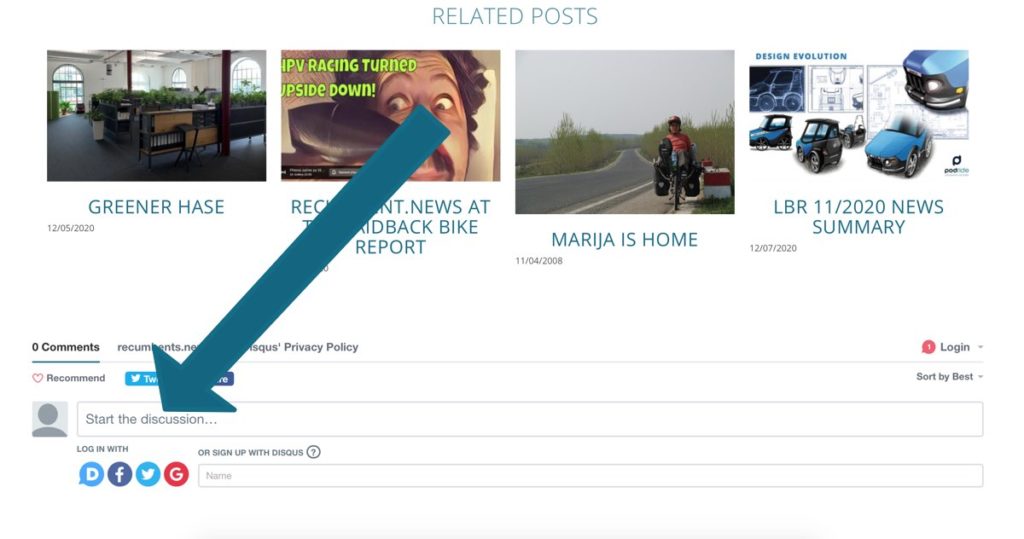 At the bottom of the page just after the "RELATED POSTS" which are also very interesting, BTW, there is a discussion section. You can simply log in with one click using your Facebook, Twitter, or Gmail account and share your opinion.
It is much better to comment in the article than on Facebook because on Facebook your comment will quickly disappear somewhere deep in the history, but under the article, people will still have a chance to read it when they need it.
Thank you for spreading the word and sharing your opinion. I appreciate both!