The Czech company AZUB, which produces both recumbent two-wheelers and also trikes presented its new products for the 2021 season just a few days ago. As with most other manufacturers, it's more about cosmetic changes and modifications to components to keep up with current trends, rather than new models and amazing developments. The situation around the corona virus does not give much opportunity to present revolutionary news. All deliveries of parts are delayed, and the estimated delivery times of newly ordered parts reach incredible lengths in the order of months and sometimes more than a year. Alternatively, the delivery time is unknown. But we're turning a little to an article I've published before. So, what's new at AZUB?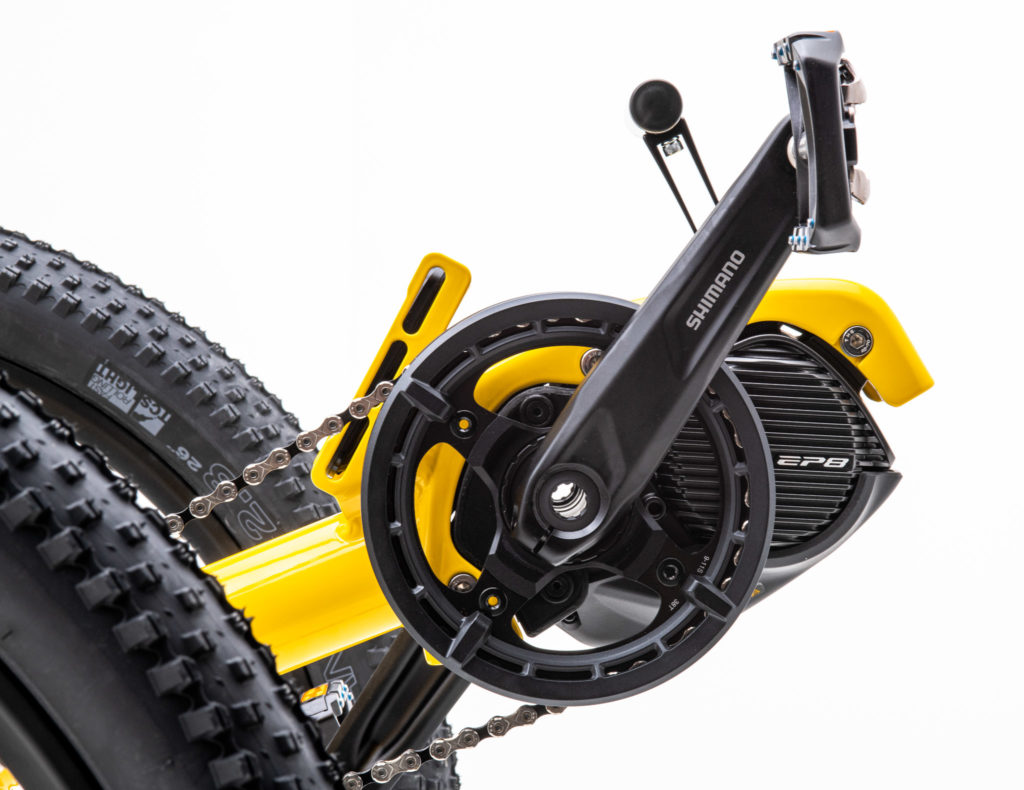 It is no surprise that the Shimano Steps EP8 electric motor appeared in the standard offer. This strongest motor with a torque of up to 85 Nm will be available for all AZUB's models with a 504 Wh battery as standard, but for a surcharge, there will also be a battery with a higher 630 Wh capacity, which extends the possible range beyond an incredible 200 km / 125 miles. It seems that the main advantage of the EP8 engine will be, in addition to great power, also very quiet operation.
Furthermore, AZUB decided to add several neon-bright colors to the offer, as well as some lacquers with a pearlescent effect. Although it was possible to order them earlier in their ColorShop, for the 2021 season, these colors appear in the standard offer and are thus cheaper. Examples are Neon Pink Shiny RAL 4010 or Ruby Red Glitter, which doesn't even have any RAL code.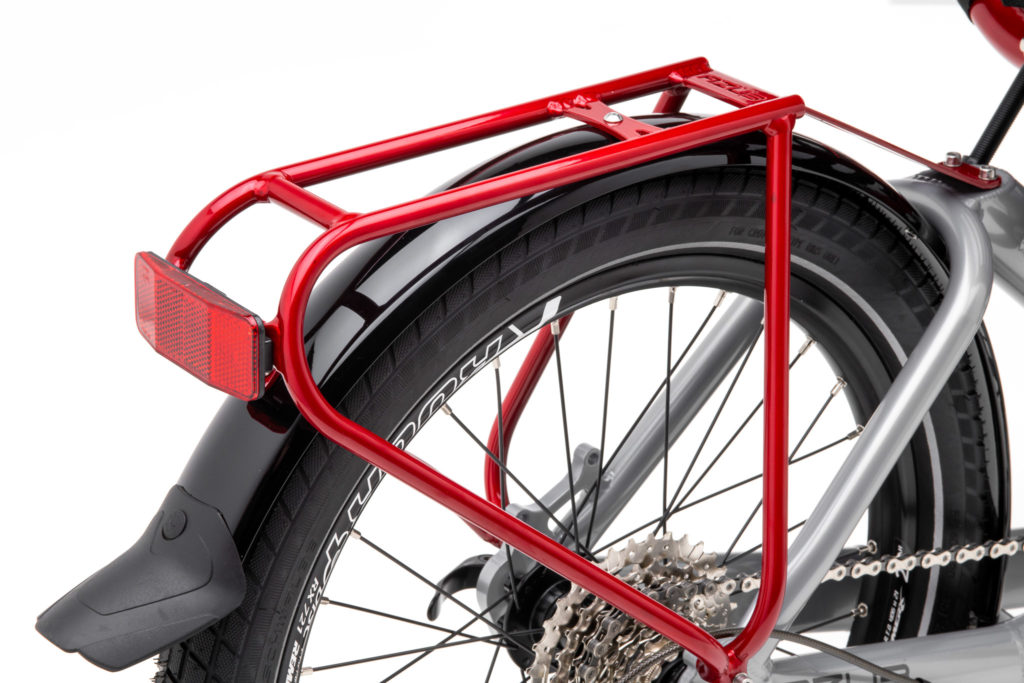 The changes also affected the so-called CORE level trikes, which have a predefined color and component equipment and are faster to deliver. All models in this offer will now be available in two colors, Deep Matt Black and Neon Yellow, and there are several changes to the components. For example, the T-Tris 26 now has Avid BB7 mechanical disc brakes instead of Sturmey Archer drum brakes.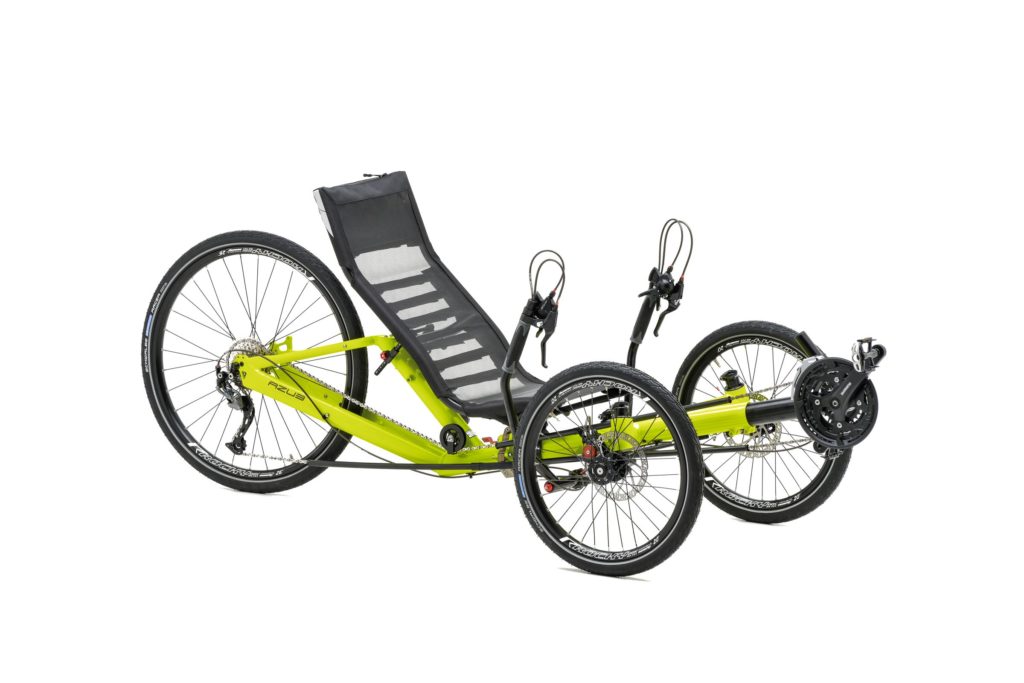 And speaking of brakes, we can see an issue with supplies from the Tektro in the AZUB's price list. Tektro is a manufacturer, whose Auriga TWIN hydraulic disc brakes have been a long-standing option at many recumbent trike manufacturers, mainly due to the integrated parking function. AZUB thus had to replace them with Shimano XT hydraulic discs.
The last change is the offer of a premium flag, the final look of which, however, has not yet been published.