As same as his mate Jonathan Garcia, Robert is an avid cyclist and recumbent rider! He not only helps his customers in the Rose City Recumbent Cycles shop in Portland, Oregon but also works for Cruzbike to build the innovative bikes they produce. And it is in his deep belief that the recumbent industry has to move forward and keep up with the upright bike world.

What recumbents mean for you?
For me it's all about freedom and comfort. Getting to see the world from that perspective without discomfort is a great experience.

Can you remember when did you see a recumbent for the first time? 
One of the very first times was in the movie Brainstorm in 1983. I was 11 years old but I thought it was just a futuristic movie prop. It would be years later before I learned that the bike in the movie was a style that was not even futuristic at the time as it had been around since the 1920s.

What was your first recumbent?
My first recumbent bike was a Cruzbike conversion of a kid's MTB. 

Do you prefer trikes or two-wheelers and why?
I like both for different reasons – trikes for the wet weather and slippery roads, but two-wheelers for the speed and the feeling of gliding down the hills.
There needs to be more integrated purpose-built bikes and less repetitious models within a brand's offerings.


Which bike do you ride now?
Mainly a Cruzbike S40 and a Phoenix 700c or an ICE Sprint (all 20″ – the best version. 🙂 )

What do you think about all the e-assist boom we have around us now?
I think this is an inevitable move in the market, and not confined to just older people who need electric. I think over the years we will see electric bikes be the norm for even new and younger riders.

Where is your favorite place to ride?
Anywhere outside in my neighborhood, or during the pandemic inside in Zwift.

And the most unforgettable ride? 
For me, it was my very first Cycle Oregon in 2006. On a Burley Django. About 450 miles in a week and my first multi-day organized ride. After that, I have participated in every Cycle Oregon since.

How do you think recumbents will evolve in the next 5 or 10 years? 
I think we will see a need for more electric bikes – but they will need to be designed from the ground up as electric. The days of getting away with "add ons" and "conversions" of old bikes is over. The incoming market has a much higher bar for aesthetics and design than what is currently being offered as far as integrating electric.

What is your other hobby besides recumbents? Do you even consider recumbents as a hobby? 
Recumbents are basically my life now, so that's important in our business. Other hobbies are reading and gaming – particularly in VR on the Oculus Quest 2. I will be very happy once we are able to travel freely again – especially internationally.

AND ONE MORE: 

Anything else you would like to tell our readers? 
The industry really needs to push forward with its designs and offerings. Many of the "current" offerings are bikes designed decades ago and some are old stock made years and years ago. There needs to be more integrated purpose-built bikes and less repetitious models within a brand's offerings. The upright bike industry has always been ahead of the recumbent industry as far as providing a finished product, and that gap is widening – not closing – for many brands. We view part of our job as working to reduce that gap.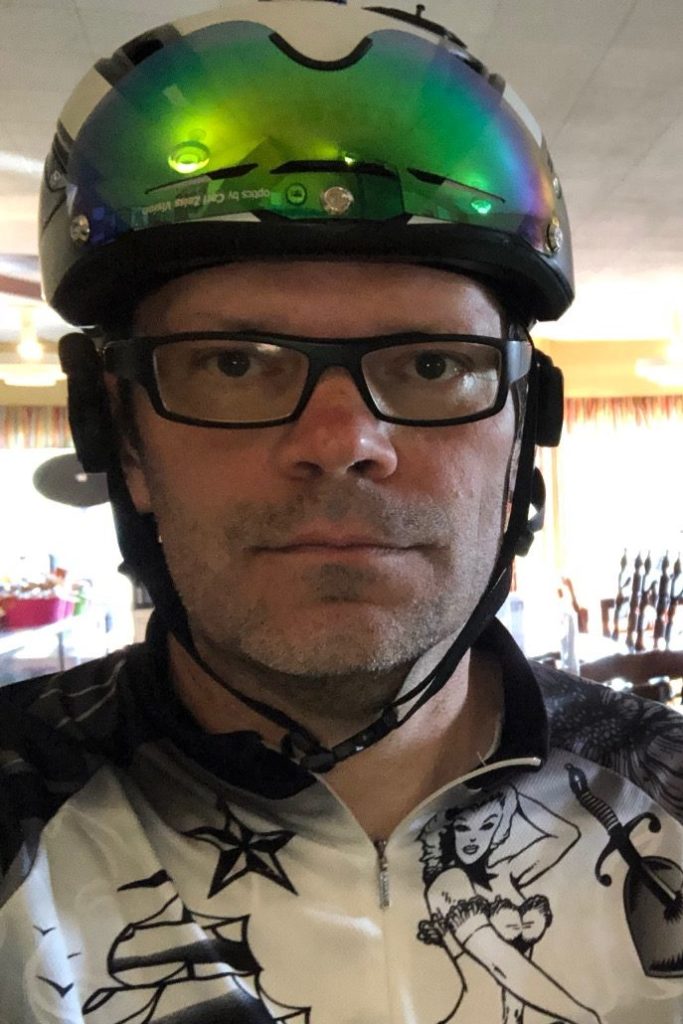 Little CV

Name: Robert Holler
Year of birth: 1972
Residence: Portland, Oregon
Education: Degree in Urban Design and Community Planning/Cultural Geography – Masters in Education – Technology and Curriculum Integration
Job: Cruzbike Product and Customer Experience Manager, Co-Owner of Rose City Recumbent Cycles and New Age Bike Works
Bike(s): Cruzbike S40, Cruzbike Quest 406, Cruzbike Silvio V1, Cruzbike Vendetta, Cruzbike Prototypes, Phoenix 700c, ICE Sprint, Burley Django, Greenspeed GT3
Motto: Treat others the way you would like to be treated.
Web: www.rosecityrecumbentcycles.com www.newagebikes.com