There are many ways you can get a good set of accessories for your beloved recumbent bike, trike, or a velomobile. Starting by looking at common accessories for upright bikes, over searching for special accessories produced by recumbent cycle manufacturers, to producers of bicycle accessories who have part of their portfolio or even a complete range of products designed and built for use on recumbents.
The last segment will be of interest to us today. Here is the complete list.



TerraCycle – Lasered with love. Made in America. This is the motto of a premium recumbent accessory producer from Portland, OR. There is no company so much dedicated to improving recumbent riders' life as TerraCycle is. Their range is vast from many different brackets and mounts, over chain idlers, neck rest, flags, and racks to fairings and work stands. All in top quality.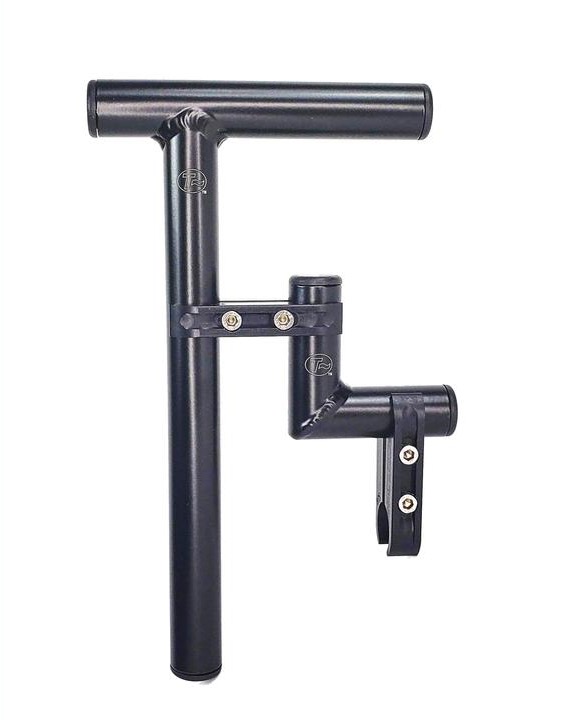 ---

HASE BIKES – Besides the production of semi-recumbent tandem and delta trikes, HASE manufacturers a wide range of accessories for handicapped riders which are widely used by many dealers also on cycles from other brands. Mainly different types of pedals are what make HASE unique and very helpful.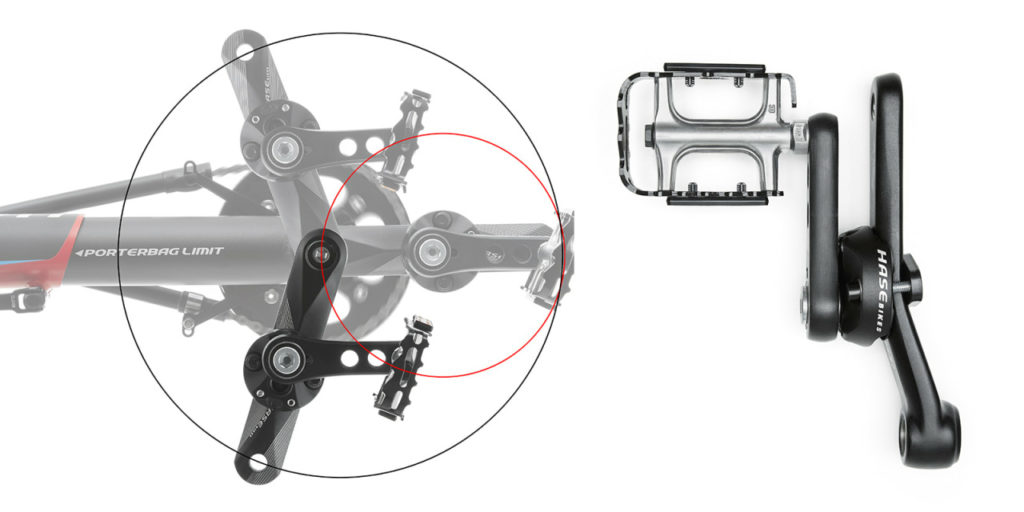 ---


Alligt (NL) – Idlers and large chainwheels w/ and w/o integrated chain guards

Allround Hecktraeger (GER) – Car carriers for trikes

Alpaca (USA) – Car carriers for recumbents and trikes

Angletech (USA) – Recumbent specific bags

Arkel (CA) – Bags for recumbents and upright bikes as well

Atoc (USA) – Car carriers for recumbents and trikes

Bend It Cycling (USA) – Recumbent and handbike apparel

Big Leaf Cycling Canopy (USA) – Trike canopies

Bikeflags (GER) – Bike flags 🙂

Biker-JO 77 (GER) – Wheel covers

Da Brim (USA) – Although not really recumbent specific, loved by many. Helmet visor brim

Fahrradverkleidung.de (GER) – Trike fairing, hard-shell seats, and full mudguards

Ginkgo (GER) – Chain idlers, wheelsets, air-cooled drum brakes

Ligfiets Shop Tempelman – recumbent bike, trike and velomobile components and parts

Novosport (GER) – Seats + seat pads, tailboxes, headrests

ORTLIEB (GER) – Waterproof bags

PIMA velomobile (PL) – Aerodynamic trailer

Power On Cycling (USA) – Exit assists, neck rests, seat extensions, and bags

Radical Design (NL) – Recumbent specific bags

Recumbent Seat Fix (USA) – Although not really a producer, BJ can do miracles with mesh seats

Thor (PL) – Seats and a tailbox

Utah Trikes (USA) – Wheel extensions, exit assists, racks, quad conversions, and much more

Ventisit (NL) – Seat pads

Veltop (FR) – Canopy for trikes

Zipper (USA) – Front fairings
If you know about other companies producing accessories for recumbent bikes, trikes, and velomobiles, please, send me a link.