I have just received a press release from Leo Visscher, owner of the Dutch manufacturer of parts for recumbents, velomobiles, and cargo bikes called Alligt. He moved his company to a new building he has bought and is happy to be able to meet the ever-increasing demand. Read the press release below.
PRESS RELEASE:
I am proud to announce that I have recently moved to a beautiful new location with over 1000 sqm / 10764 sqft of surface area in Lemelerveld. Lemelerveld is situated between Zwolle and Almelo in the Netherlands, in the beautiful Salland region.
This new building gives me the opportunity to grow further with my plastic cargo bicycle wheels. The number of wheels produced has doubled every year for the past 5 years and in 2021 it made up more than half of my turnover. I sold 4000 wheels in 2021. I expect the wheels to continue to grow by double digits (in percentages) over the next 5 to 10 years. Five to ten times as many wheels should easily be possible in my new location. I currently have so much space that in the next few years a like-minded soul can rent 400 m2 of the hall from Alligt.
Despite the fact that the market for cargobikes and velocars is young and dynamic, I see a stable strong growth in the total number of customers and wheels in my products/sales. Individual customers (startups, among others) often face major challenges and do normally not achieve their goals within the time they set themselves. Their plans are always a reflection of their great enthusiasm. Fortunately, enough frogs survive in my full, lively wheelbarrow of enthusiastic start-ups. (Dutch saying) 
The new address is:
Alligt
Handelsweg 20
8152 BN LemelerveldThe Netherlands
tel. number: +31572785241
The activities of Alligt are:
-Producing 406 mm (20 inch) plastic wheels.
-Manufacturing parts for velomobiles and recumbents, such as plastic idlers, bottom bracket holders, a seat, a battery case plus aluminum sprockets and aluminum customer-specific parts.
-Maintenance of velomobiles. The Alleweder A4 and A6/7, the Sunrider, and a few other bikes.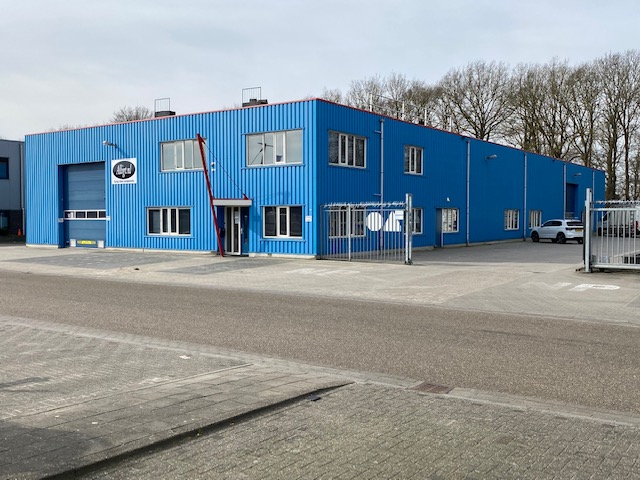 And here is a nice recent video about building an Alligt wheel with an incorporated Grin Technologies motor.