Mohamed is a former Egyptian diplomat and an adventurer and, most probably, the only trike rider in Egypt! He has made several extended trips in his homeland but also abroad. He has tried both recumbent trike and two-wheeler and plans to cross the Atlantic ocean in a rowing boat. His last journey started in Alexandria and headed south into Baris oasis deep in the Sahara desert.
Basics
Kilometers/miles covered: 1420 km
Time spent on the road: 13 days
Bike: Performer AL70JC trik
Budget: 50$
Social media: Vagabonding triker
Description of the tour: It started from Alexandria north and ended in Baris oasis south. I visited the main oasis of Egypt and the sites along the road.
Best moment: Camping in White desert. It's a UNESCO world heritage site. And it's absolutely stunning and unique.
Worst moment: Two hours waiting at a security checkpoint to get a clearance at the very beginning of the expedition. I really thought they would send me back.
The most memorable person you met: Ahmed. The guardian of the remote pharaonic Qush temple.
Impact on your life(s): This is my 4th long trip in Egypt. I covered now the whole surface of Egypt. I never thought it has so many hidden gems 💎.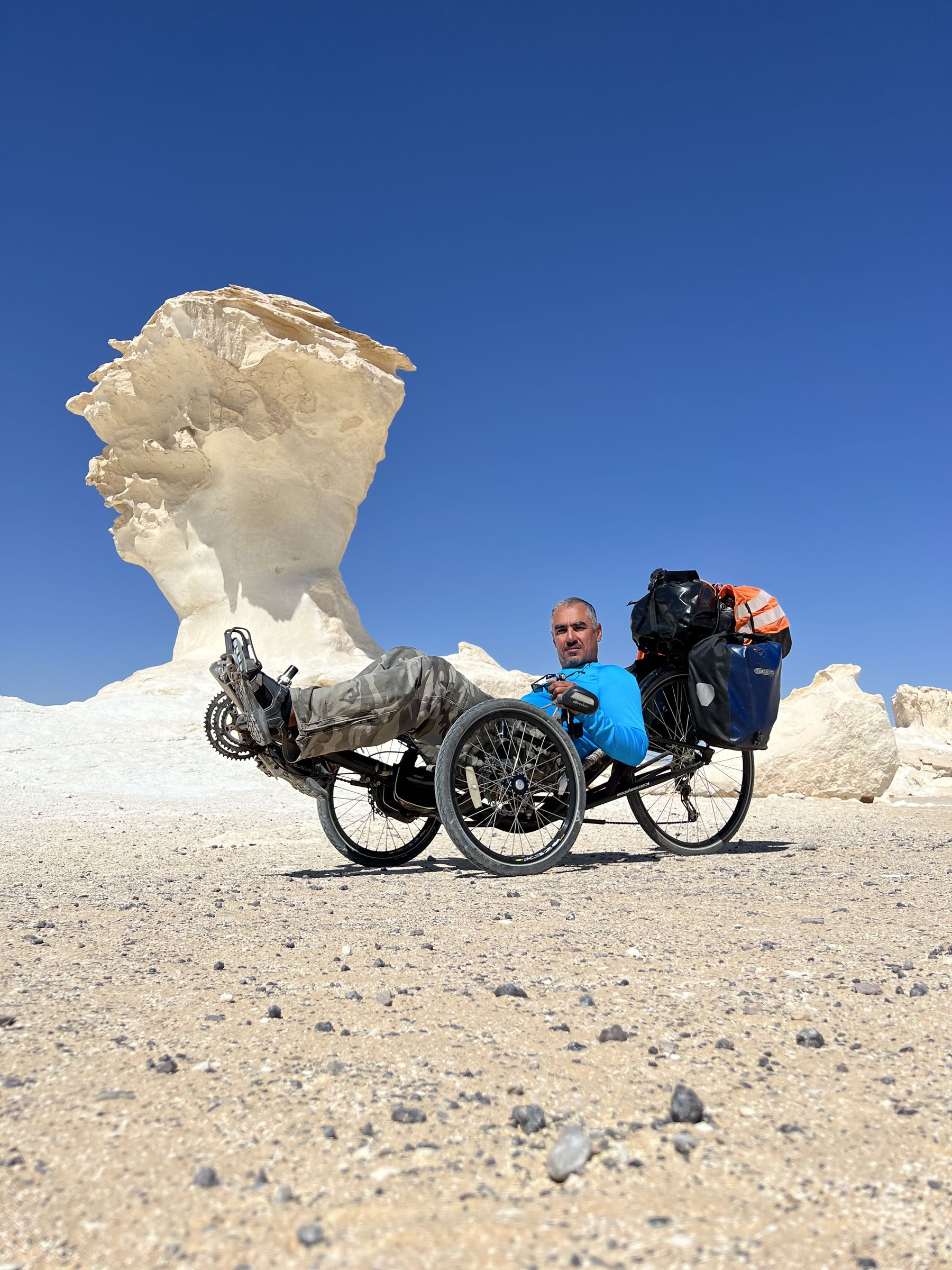 Do you have Egyptian friends riding on recumbents? Having a recumbent in Egypt must be very rare, I bet.
My recumbent is the only one in Egypt !!!! Your guess is correct.

How long time have you been riding recumbents?
Since 2017.

What was the weather and temperature like during your whole trip? Especialy in the desert
It was mild during the day. Between 20 and 22 degrees Celsius / 68 and 71 °F. And pretty cold at night. As low as 4°C / 39 °F.

What are the road conditions on the way to the oasis?
Excellent in most of the sections.

Did you ride it alone or with friends?
On the first and last leg, I was alone. In between, I was joined by two friends.

Did you sleep in a tent or hotels, and how many kilometers could you do a day?
In towns, I slept in hotels. Between towns, I had to camp. The average was 100 km / 62 miles a day. I usually prefer around 70 km / 43 miles, but my friends were rushing to cover as many sites as possible in a limited time.

Did you need to prepare your trike for the sandy conditions somehow?
Nope. But as a general rule, I check weather conditions every day, and I try to avoid harsh conditions and stay put when they are awful.

What are your future plans?
Egypt: Biking and fishing along the Red Sea coast covering 1000 km till the borders with Sudan in the south. Probably in September or October this year.

Abroad: not sure yet. I have too many expeditions I wish to make. I should get a US 🇺🇸 VIsa in May. Maybe coast to coast from the Atlantic to the Pacific.
Mohamed Elewa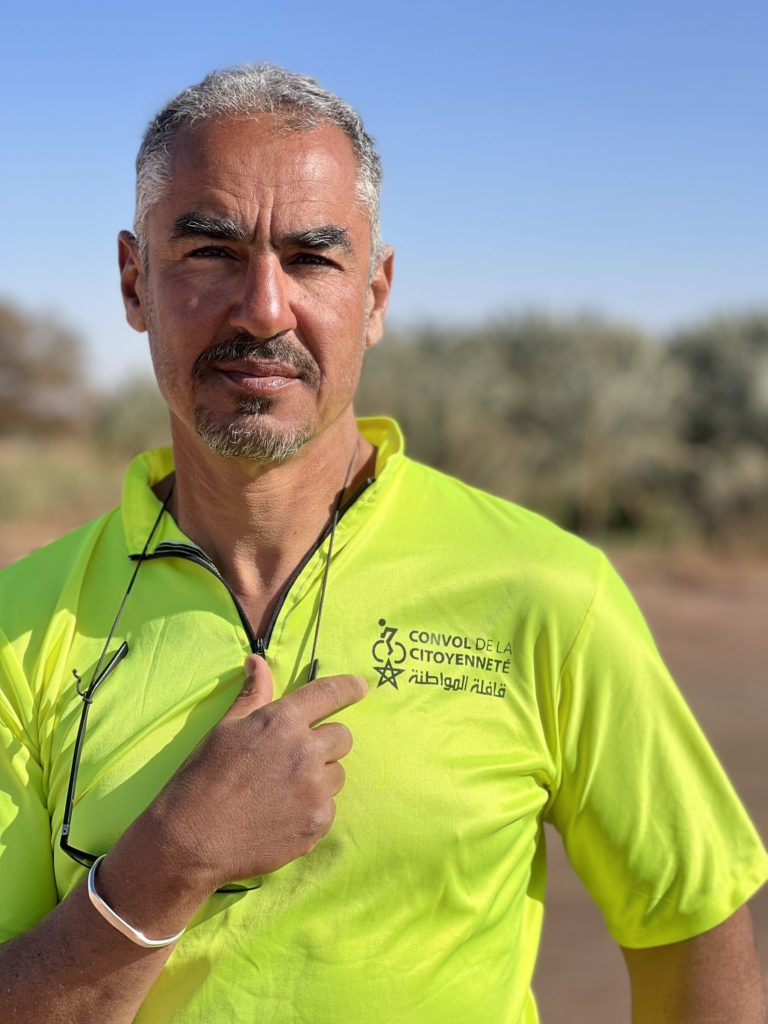 Year of birth: 1968
Residence: Egypt
Education: Bsc in biochemistry
Job: retired diplomat
Bike(s): Performer AL70JC trike + FWD Performer two-wheeler