Charles Coyne is a founder of Recumbent Cycle-Con and also the Recumbent & Tandem Rider Magazine. He has sold both assets to WizWheelz this Summer but is still actively involved in all aspects of putting on the 2022 Recumbent Cycle-Con. Charles has done a tremendous job for the recumbent community and this long interview is also a way how to thank him for all that! Thanks, Chuck, and see you in Dayton, Ohio in October during the Cycle-Con!

The 10 to 1 series of interviews has been very popular among the RECUMBENT.news readers and this is the second exclusive one with an additional set of very interesting questions & answers for our Premium Members.


Can you remember when did you see a recumbent for the first time? 
The first recumbents I saw were at the old People Mover's shop in Orange, California. Jim Wrongski and his wife operated the shop. People Movers was one of the first recumbent-only-oriented bike shops in Southern California. Jim was a dealer for several of the early recumbent makers.
How long do you ride recumbents?
I have ridden recumbents since 2001, the first year of publication of Recument & Tandem Rider Magazine.
What was your first model, and which is your current one?
My first recumbent bike was a Vision R40 with under seat steering. I currently have a Haluzak Horizon with under seat steering, a Lightning P-38, an e-Lightning, and a Lightning R-84. I ride the R-84 the most, it's fast, nimble, and comfortable. My wife and I also have a Santana Sovereign tandem that we ride occasionally.
Can you compare them somehow?
I really like the under seat steering feature of the Haluzak, it's a comfortable position for the arms, much like the riding position of most recumbent trikes. The e-Lightning was critical to my recovery and return to riding condition after a health issue in 2021. As mentioned, the R-84 is light, fast, comfortable and quick. The P-38 is also very nice, but I don't ride it much and I should probably think about selling it.
Do you ride upright bikes, too, and if so, how do you choose which type is the best for a particular task?
I do ride an upright Santana Sovereign tandem with my wife. She does not ride recumbents, so if we're going to ride together, it's on the tandem.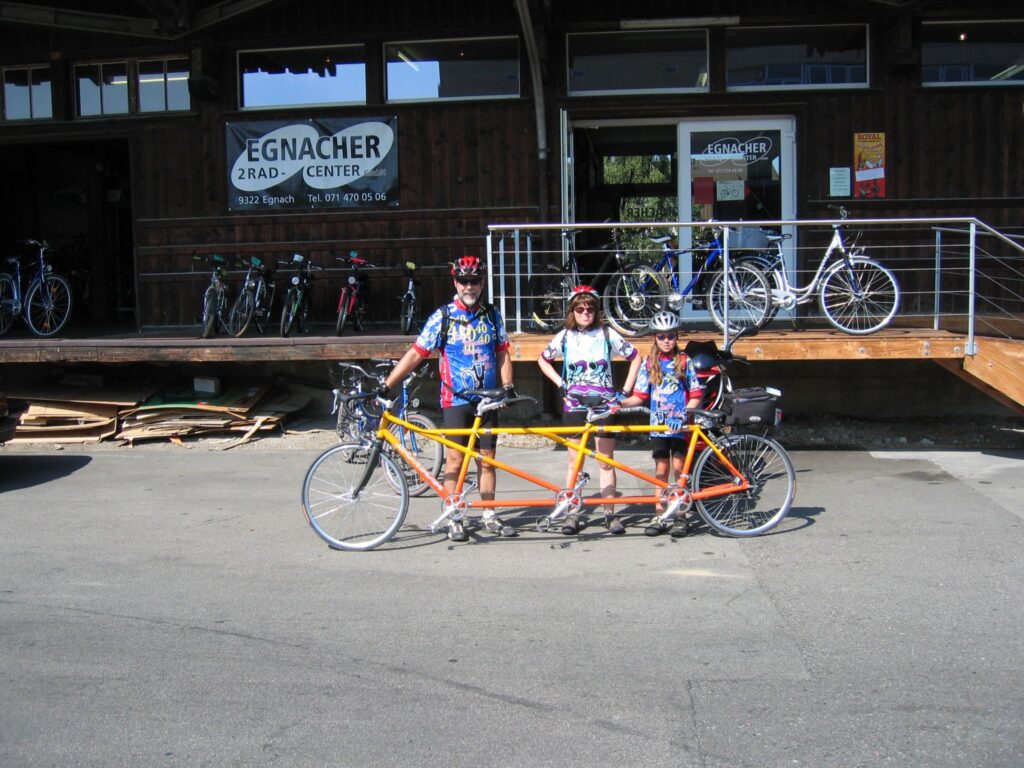 Where do you see the main problem why recumbents aren't so popular and much widely used?
The general public's lack of awareness of recumbents is a problem, as is fear of the unknown once they are exposed to 'bents. It's hard for people to imagine how it is to ride one, so they can be fearful of even trying. That applies especially to recumbent bikes, much less so as far as recumbent trikes are concerned as they are so easy for anyone to ride.
What is your dream bike?
For my current needs and purposes, the Lightning R-84 meets my dreams.
How do you think recumbents will evolve in 5 or 10 years?
I think electric assist – for recumbent bikes as well as trike – will continue to increase in popularity.
What is your other hobby besides recumbents? Do you even consider recumbents as a hobby?
Now that I have retired, recumbents are more of a hobby for me. My other hobby is flying cross-county flights in my sailplane, a PIK 20D.

PREMIUM CONTENT
If you want to read the full article, you have to be a Premium Member.

⭐️ Become a Premium Member! ⭐️

Are you Premium Member? Just Log-in!