If you would want to make a list of the most powerful people like Forbes does, but in the recumbent world, Mark Crews would possibly be the number one. Definitely in the top 5. This smiling and friendly guy is the CEO of WizWheelz. A company that owns TerraTrike and Greenspeed and, since June 2022, also the Cycle-Con – the only recumbent show in the USA. He rides his Terra Trike Spyder, climbs mountains, prepares the Cycle-Con show in Dayton, Ohio, and dreams about riding a new trike they have been developing in TerraTrike. Where does he see a difference between TerraTrike and Greenspeed, and why they acquired Recumbent Cycle-Con? All that in this episode of exclusive interviews called 10+10 to 1 although this time the number of questions is a bit higher. 

BTW: Cycle-Con has a new and much nicer and informative website!

What do recumbents mean for you?
For me, recumbent trikes are a versatile tool in my tool box to enjoy life and be active. It can be a workout or a casual social endeavor. Very similar to kayaks, but much easier to access and use.

Can you remember when did you see a recumbent for the first time?
In a previous life, I owned an outdoor shop. Jack and Wayne (founders of WizWheelz/TerraTrike) became regular customers. I offered to hang one of their trikes in my shop because it was a unique talking point and we shared similar customers. Also, the owner of a shop next to mine was a proud TerraTrike owner.

How long do you ride recumbents?
I started with WizWheelz in 2012 and that was when I started riding.

What was your first model, and which is your current one?
My first love was really the Tour II. But the new TerraTrike Spyder is my go-to.

Can you compare them somehow?
Both are low, but comfortable. I missed the linkage steering from the Tour II for a while, but when we developed the Spyder's geometry and longer wheelbase it was a home run for me. Plus the Sport Touring seat is hands down the best.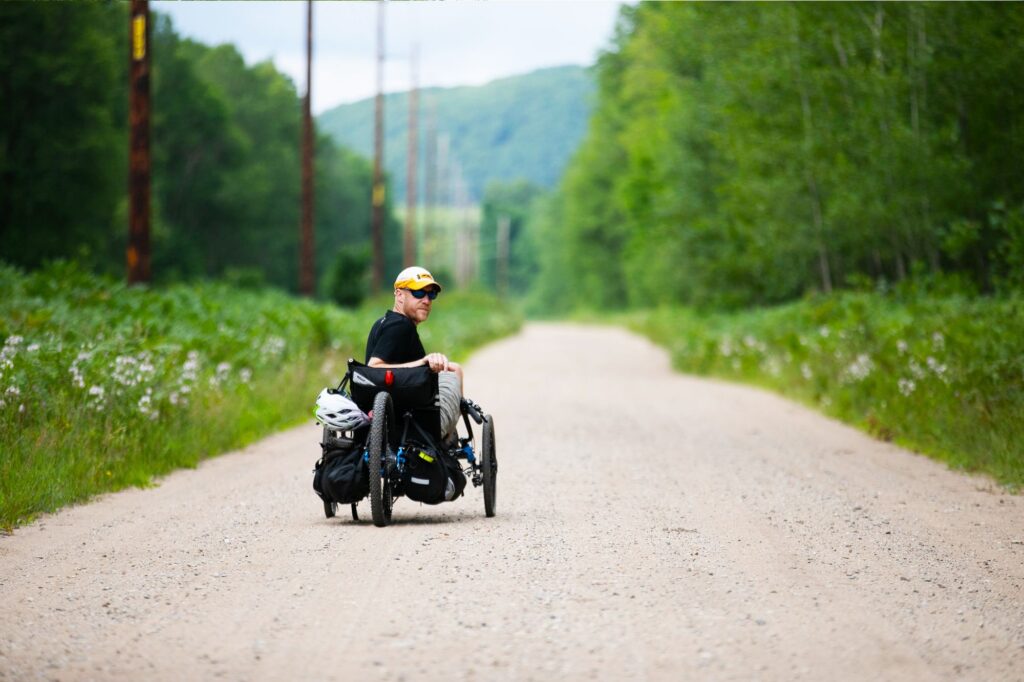 Do you ride upright bikes, too, and if so, how do you choose which type is the best for a particular task?
I was bitten by the mountain bike bug when I was 14. I've been riding ever since. Now my oldest daughter and I will hit the trails on the weekend and it's the quality time we get to share. Alternatively, triking on the gravel roads around my house is for daily exercise, testing the latest prototypes or a way to relax and think.

Where do you see the main problem why recumbents aren't so popular and much widely used?
From my US perspective, recumbent trikes are seen as something for the elderly or someone with a medical condition. And others still don't even know they exist. I want to change that. And I believe the younger generations are more open to alternatives because they aren't identified by their hobbies. They aren't stuck in the mental constructs that a lot of us grew up in.

What is your dream bike?
Bikes and trikes create experiences; epic adventures, lung-burning workouts or euphoric rides. We have something in the works that will check all of those boxes for me and I can't wait until it's to market. Let's just refer to it as project "Woodchuck".
How do you think recumbents will evolve in 5 or 10 years?
I "know" recumbents will be more widely accepted. WizWheelz and other brands are making that happen every day through sheer exposure and new products that appeal to broader audiences. Electric options are changing what is "normal" and we will also see more use-specific models as the funnel opens up to bring more people to the party.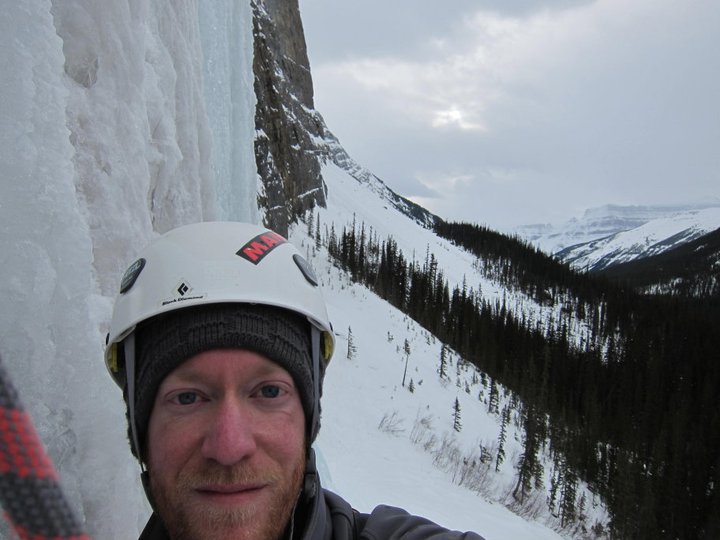 What is your other hobby besides recumbents? Do you even consider recumbents as a hobby?
Recumbent trikes are three things to me: a profession, a means to get outside and a mission. A mission is probably the blend of a hobby and work. Outside of cycling, I run, kayak, camp and ice climb.

AND ONE MORE:

Anything else you would like to tell our readers?
Keep riding and pushing what can be done on these machines. More and more people are waking up to the benefits. The more common place we can make recumbents the more people are willing to give it a try.

PREMIUM CONTENT
If you want to read the full article, you have to be a Premium Member.

⭐️ Become a Premium Member! ⭐️

Are you Premium Member? Just Log-in!