I have been presenting my idea about the design of a new velomobile for years. About a design that will be similar to what people are getting used to, a design that will appeal to the young generation, a design related to modern cars, a design that will reflect the fact that many new-style velomobiles have a motor and don't need to have a purely aerodynamic shape. And Aventybike, a creation of Kamil Rozanski from Poland, is just like this. And it is ready to be produced!

So what is the current status of the project? Is there everything really developed, or do you still need to work on some parts?
The current status of the project is as follows: the vehicle is finished and currently in the phase of testing and checking the applied solutions. Others also test it, and by listening to their comments, I refine the solutions. I am open to suggestions and advice.

Where the name Aventybike comes from?
The name Aventybike comes from a reference to the name Aventador. The design of the Aventybike is inspired by Lamborghini, especially the Aventador model, hence the related name.
When do you think you will be able to accept orders?
I already accept orders, but the deadline for the basic version is three months. So that in the spring, he/she will receive a refined vehicle.
Do you have any idea about the price?
The basic classic version costs 6700 euros. Electric is priced according to specification, engine power, and battery size.
What is your daily job? Do you have any background in the bicycle industry or in the field of producing composite parts?
There are two passions in my life, photography and velomobile. I have been running a photography business for ten years with my wife, and now she has taken over the business. The Aventybike project has been running for eight years. I am a mechanical engineer by education, and already during my studies, I dealt with velomobiles by doing internships at the Aero-Bike company from Kalisz. A company with 40 years of experience in the construction of recumbent bicycles, velomobiles, and laminate components.
Do you have any measurements/specifications available?
Work is currently underway on the website, and all accurate data, such as turning radius, dimensions, etc., will be systematically supplemented there.
Why did you start this project when there are quite some other velomobiles available? What did you want to have better, and did you achieve it?
As for the next steps, I plan to produce Aventybike and its related versions. The design of the Aventybike allows you to replace, for example, the front bumper with a city or extreme sports version.
What are the next steps you see in front of you?
I have not found a velomobile on the world market that, apart from aerodynamics, would present a sporty, modern design. That's why I decided to create an Aventybike, which in its style refers to sports cars. Initially, I was focused on one piece for myself. However, the interest is so great that more and more inquiries come from all over the world.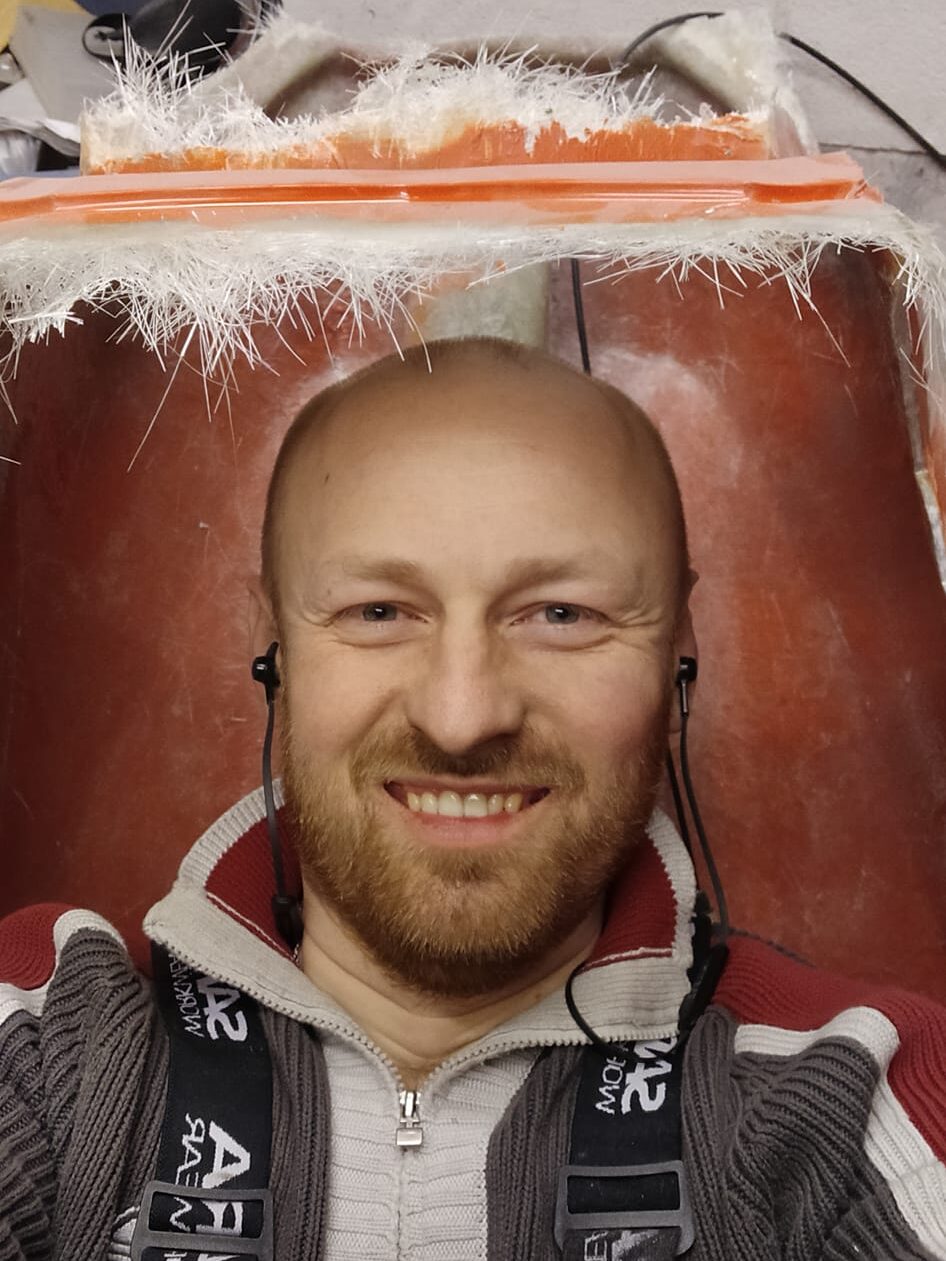 Kamil Rozanski
I am a mechanical engineer by education. My wife and I have been running several businesses for ten years. One of the branches is photography https://www.facebook.com/artfocus.rozanski and https://www.facebook.com/artfocusteam
The passion for cycling has been going on for 15 years, and sometime in the beginning, the first drawings of an unusual vehicle were created. Of course, it did not look like the current vehicle. 15 years ago, however, I had neither the skills nor the capital to make my dreams come true.
A lot has changed since then. For eight years, Aventybike had gone from 3d design through milling disposable forms and prototype construction until now when vehicle no. 001 was created, completely functional, and working.

Follow Aventybike on my Facebook page.