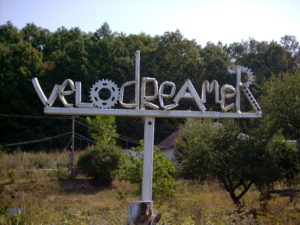 I have the feeling that we often look at those beautiful expensive bikes, we dream about them, some save money to can buy them. We admire all those crazy speeds which you can reach in fully faired recumbents or velomobiles. But most often we just dream…
But russian guys who stands behind the velodreamer.com do not only dream about such bicycles, but they work to change their dreams into reality. And if you look into gallery here under, you see that they have built many different projects and they fullfiled many of their dreams.
Yes, you can see that the bikes are equiped by very poor components and also te look is not one which we would really admire, but what we can admire is that they do what they obviously love and that they can test their maximum speeds in homemade streamliners.
Let´s follow them, let´s fullfil any of your dreams…

This is probably the most interesting page from their huge web.