We can discuss whether the HASE Pino is a recumbent bike or not, but we can definitely consider HASE BIKES as one of the recumbent manufacturers. They have introduced a new version of their extremely popular semi-recumbent tandem bike HASE PINO 2021 and it is worth your attention. Especially the new telescopic frame is more than interesting and very practical.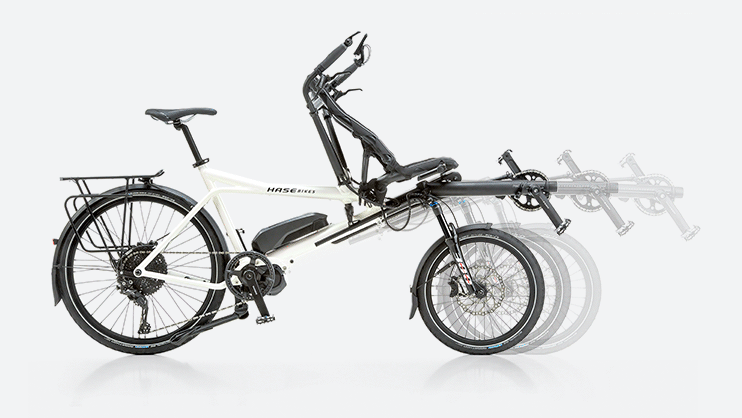 Here is the info from HASE:

Let's focus on the good for the moment. For example, the ever-increasing enthusiasm for cycling! We at HASE BIKES of course are thrilled with this trend – and see it as the perfect timing for introducing our new PINO generation. The new tandems, which can double as cargo bikes or family taxis, bring more joy than ever before. Even more??? Yes, even more! Even more ergonomics and stability for safe and enjoyable riding, and even more versatility for easy parking. Because with their infinitely adjustable length and telescoping mechanism, the new PINOs can be shortened to the size of a mountain bike!