Darren spent 19 years in the British Army and after his service, he decided to discover the world by bike together with his girlfriend Heulwen. They chose a bike which was at a first glance a great machine for such traveling as a couple. A comfortable recumbent tandem OVO, but it was not designed for such a challenging expedition for which they were about. Therefore, they later decided to purchase two AZUB full-suspension Ti-FLY trikes and set off on a long way to the east. During the expedition, their life journey broke up, and Darren finally made it all the way to Australia, where he was caught by a worldwide Covid-19 crisis. A few days ago he announced the end of his trip and a plan to settle in Australia.

What recumbents mean for you?
Comfort after a long ride. Being able to look around and see your surroundings as you cycle along, not just the bit of road in front of your tyre!

Can you remember when did you see a recumbent for the first time?
On a two week cycling holiday in France to see if my girlfriend wanted to cycle around the world with me. We were cycling along Eurovelo 6 on our mountain bikes with a trailer. A Swiss man came alongside riding a recumbent bike. Wow, what is this. He spent half a day cycling with us and we were hooked!

What was your first recumbent?
The first recumbent I owned was an Ovo tandem hand built by Richard Creswell in the UK.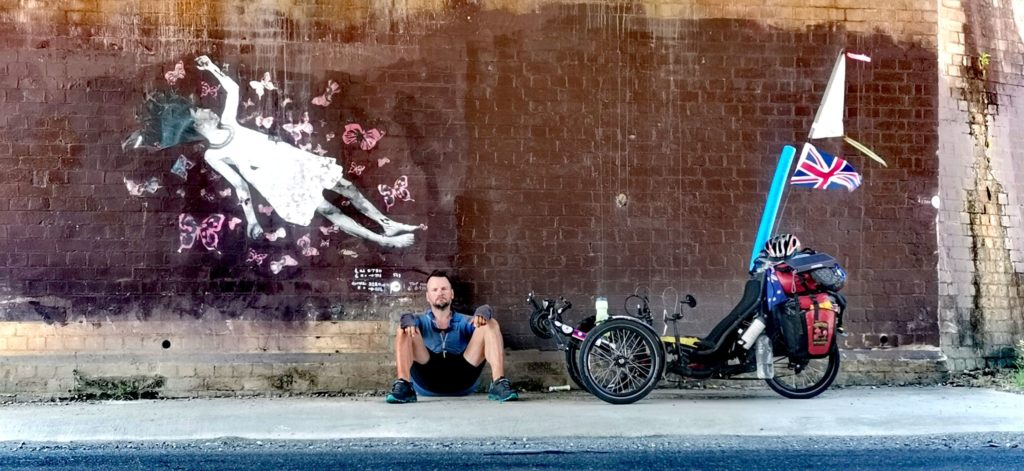 Do you prefer trikes or two-wheelers and why?
Difficult question. Obviously, I'm currently riding a trike from Azub and love the comfort and stability, especially whilst touring. If I was sat in one place then maybe I'd go with a faster 2 wheeler for day rides. But who knows!

Which bike do you ride now?
Azub Ti Fly 20 with Rohloff and son dynamo, full rack and too much luggage!

What do you think about all the e-assist boom we have around us now?
I love it. If it gets people out riding then I think it is a good thing. Recently in Adelaide I met the Adelaide Recumbent Riders and half had e assist. The group rides were enjoyable for everyone!

Where is your favorite place to ride?
I've done over 40,000 km now. My top 3 countries are Japan, Vietnam and Nepal. If I had to pick one place then probably the Ha Giang loop in North Vietnam.

And the most unforgettable ride?
Pamir Highway, just a cycling mecca.

How do you think recumbents will evolve in the next 5 or 10 years?
I want clip on extras to make my trike look like a star wars TIE fighter. OK seriously… I hope they become more mainstream and accepted. I am sure more e-trikes and recumbents will come along, but like the DF there's only so much innovation. Lighter, stronger, electronic, cheaper maybe.

AND ONE MORE

Anything else you would like to tell our readers?
Be kind to E-BIKES, that's you in 20 years!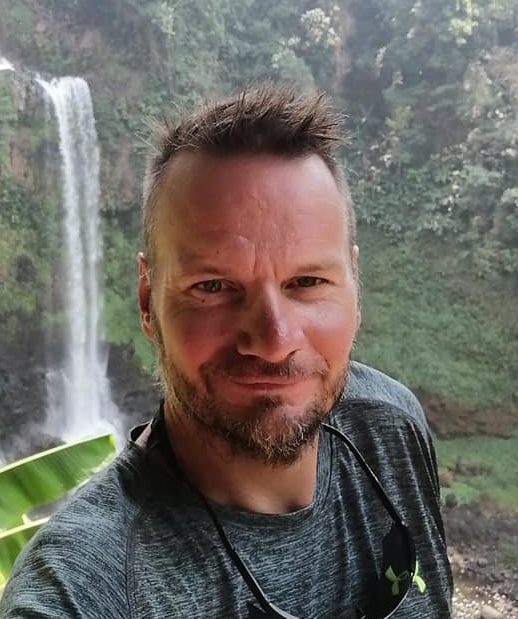 Darren Broadhurst
Year of birth: 69
Residence: UK, but cycling around the world since 2015.
Education: English Grammar school
Job: 29 years British Army
Bike(s): I used to have a GT Avalanche hardtail and a Specialised Epic 29er full sus. Now I ride a trike around the world
Motto: Every Which Way But Lost
Web: www.facebook.com/EveryWhichWayButLost