I have a somewhat torn relationship with this vast European country, which, by the way, is the poorest on our continent. I was there twice, and both times I cycled over its large portion. Once on a recumbent tandem on the way from Slovakia to the Crimea. The second time was during the solar bike race when we rode through Ukraine to Kazakhstan. On the one hand, my memories are full of boredom. If you ride from the UK-Slovakian border, a few hundred kilometers of fascinating Transcarpathian Ukraine awaits you, but then further east, this country becomes a bit monotonous, even boring, for the cyclist. Vast fields, primarily flatlands, villages, and towns as each other. But I have many experiences hidden in my memory that will never be forgotten. And yes, there are the good ones among them and the scary ones as well. They all are essential for sure! It is difficult to choose just two or three of them.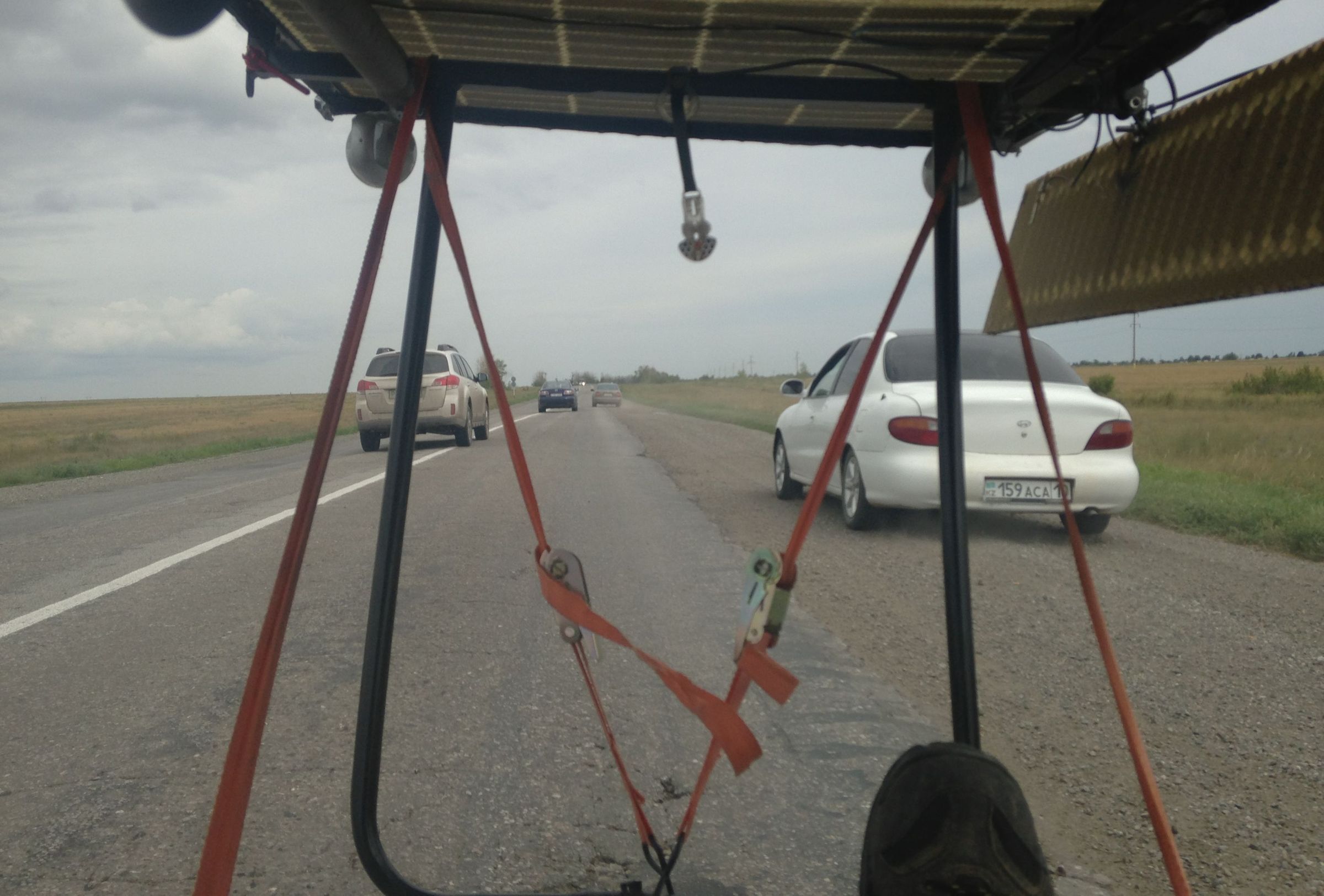 Ukrainians are wild. At least on the roads. Right after the UK-Moldovian border, I heard the sharp sound of two cars rushing towards us from behind, then short, intense braking, and I saw an old Russian Lada car in the left mirror. Speeding and overtaking us. Instinctively, I approached the right edge of the asphalt. At that exact moment, I was horrified to find that a car was overtaking me on the right side as well, using a wide gravel hard shoulder at great speed. I was frightened for a few more long minutes. However, the Ukrainians are not alone in this. Similar scenes took place in Russia and Kazakhstan. Wide shoulders in post-Soviet countries add a lot to that.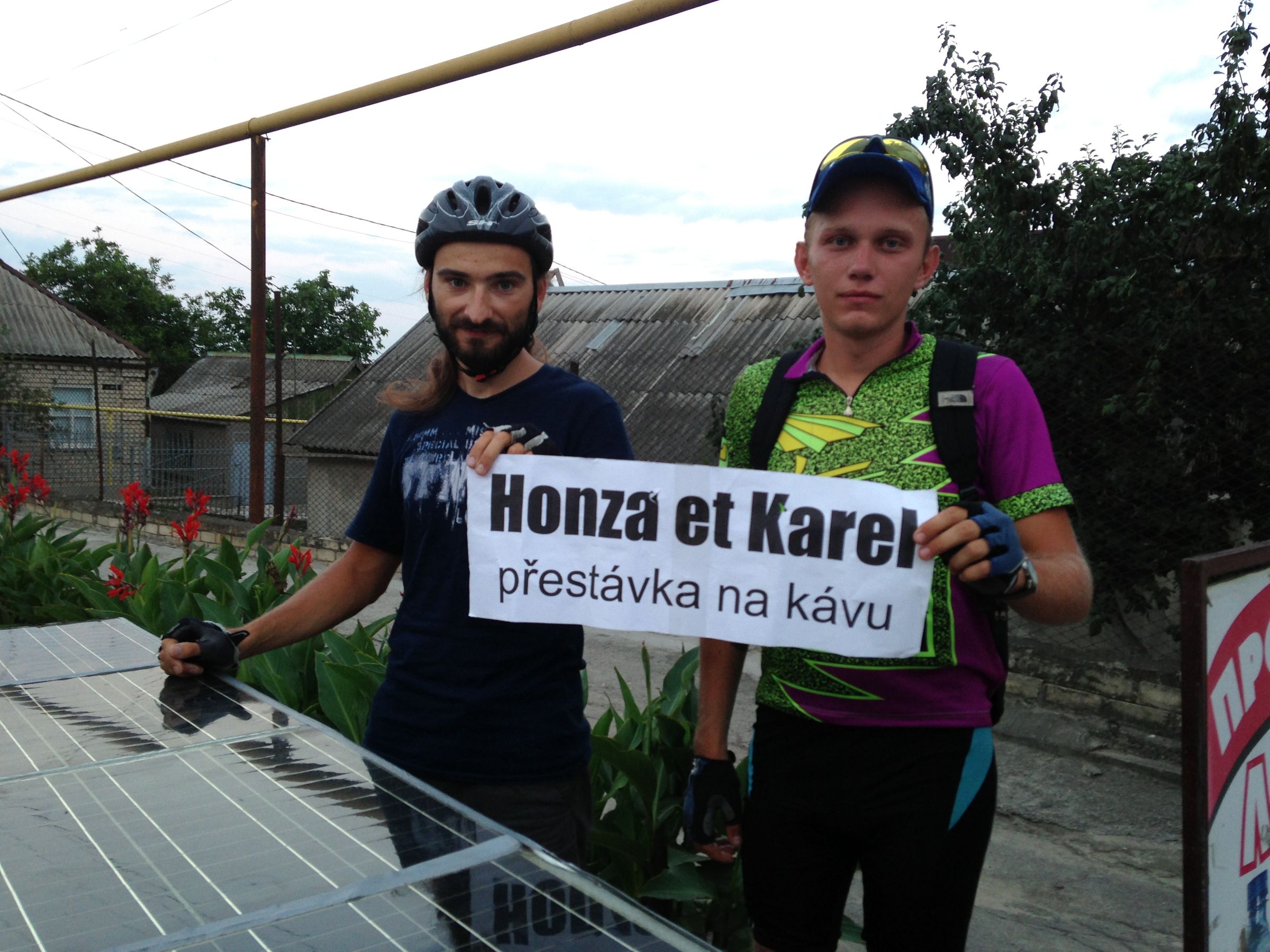 A few hundred kilometers further in Kherson, we chatted with a Russian cyclist in a pub. We didn't spend an hour at lunch, but four. As we were leaving the city, two young men stood by the road with the words "Honza et Karel, coffee break" written in Czech on a paper board. They followed the entire solar bike race online on a map, where our location was updated every ten minutes, and they wanted to see us. They could not go to the city because they were afraid that they wouldn't find us there. These two cyclists rode their bikes for 100 km to see us, they waited for us for five hours, and we had to tell them that we didn't have time for coffee, that we had to go look for a place to sleep because the rules of the race did not allow riding after 10 pm. So we talked for a while only. They then set out on their way home, and we crossed the Dnieper River to one of the local logistics companies, where they arranged an overnight stay for us. This moment has perhaps become my biggest travel surprise forever.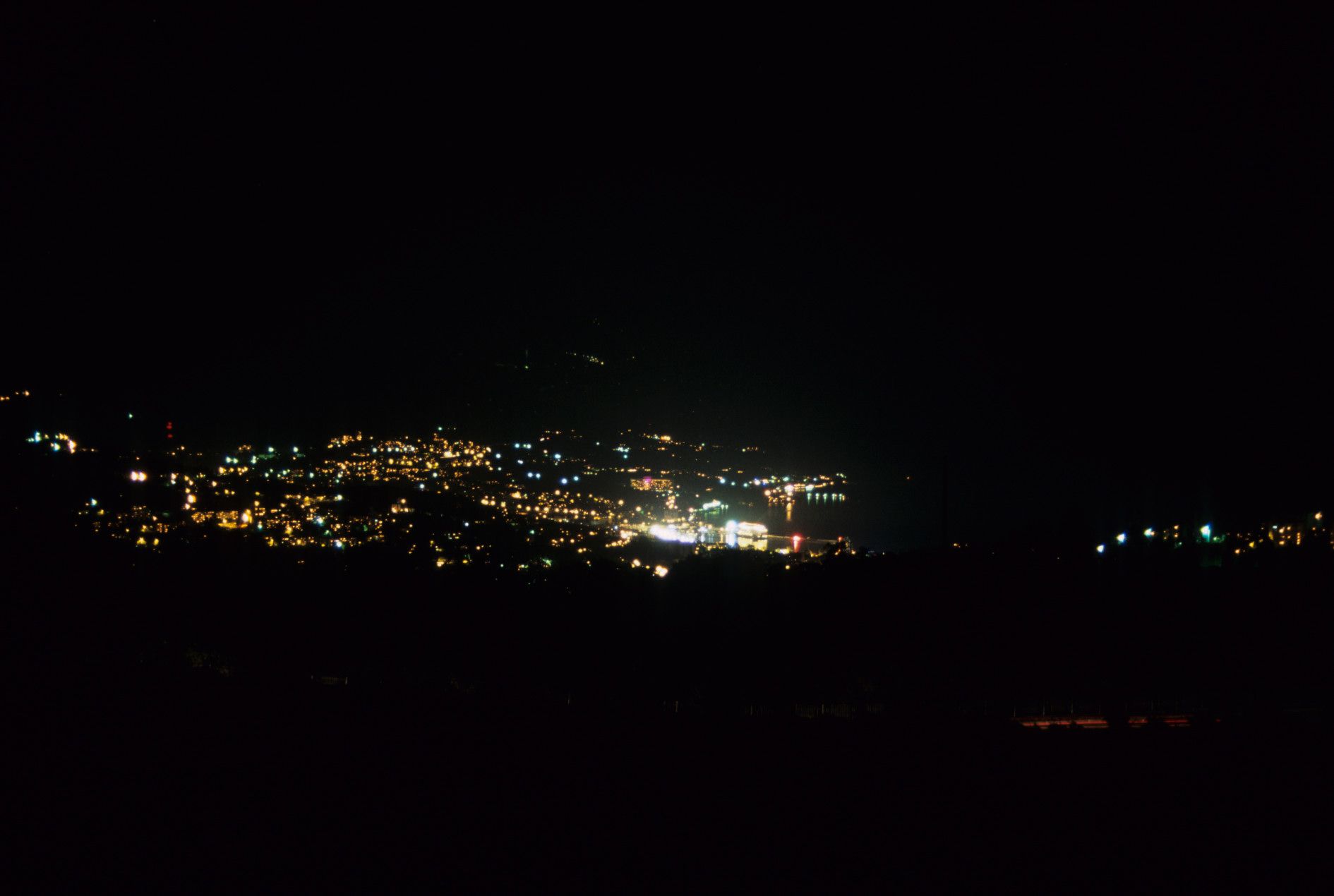 Equally unforgettable was the evening view of the resort of Yalta, from our overnight place during our tandem trip with my wife, Eliška. That day we did a long climb in the Crimean mountains to the Ai-Petri pass, which lies at an altitude of 1150 meters / 3770 feet above sea level but is 5 km / 3 miles from the coastline. It's actually the edge of a huge slope, and the descent to Yalta is endless and devastating for the brakes especially. We finally spent the night in the meadow in the middle of the descent, and after the sunset, we looked at the glowing city and the boats right below us.

At that time, my wife Eliška said she would like to visit Russia as well. A few years later, with sadness in my heart, I made a rather unimpressive joke telling her she didn't have to go to Russia anymore, that she was there already. Today, I deeply hope and firmly believe that we will still be able to return to an independent and self-confident country of profound experiences called Ukraine. And that it won't be torn.