In recent weeks, there have been several reports on RECUMBENT.news regarding Jonathan Garcia and Robert Holler of Rose City Recumbent Cycles. This is somewhat due to the fact that they are my friends, but much more due to the fact that their projects are significant, use modern cycling technologies and push the bicycle industry forward. Jonathan is a body and soul cyclist, a former professional BMX rider and upright bike builder, and now co-owner of a bicycle shop in Portland, OR. But that's not all, he also helps RANS with development and communication, and he took over the Performer's distributor in the USA and the Metabikes brand too. Given that Jonathan has clear views on where the world of recumbents should go, we could not all wish for anything else.
I am two wheeled to the core, I love the speed and feel.
What recumbents mean for you?
I love the fact that design wise recumbents are still being sorted out. So new ideas applied can actually help give a positive experience to the end user. As a rider, if correctly designed the bike disappears beneath you and it only becomes an experience of motion, sensation and enjoyment. That is what I strive to achieve for other people.

Can you remember when did you see a recumbent for the first time?
I saw ads in some sort of trade magazine for Tim Brummer's P-38 and around 1984 or 1985 I met him at the Bicycle Industry Trade show when it was held in Reno, Nevada. I was working for Mongoose bikes at the time as a professional BMX Freestyle Rider. He was confused why a BMXer was fascinated by a recumbent. I vowed that when I was done with BMX, I would figure out what recumbents were all about.

What was your first recumbent?
My first recumbent was a RANS Rocket purchased new in 1999. Followed almost immediately by a Tour Easy.

Do you prefer trikes or two-wheelers and why?
I am two wheeled to the core, I love the speed and feel. Trikes do not interest me personally beyond knowing the fit and mechanicals of them for our customers. I own Robert's very first ICE NT and I ride it when the weather turns to snow and ice.

Which bike do you ride now?
RANS Force 5 Triangulated, Cruzbike S40, Phoenix 700c (which are all my standards of comparison), Unnamed and undisclosed prototypes tested every day. I keep 6 bikes at a time that I rotate thru on the same 2 or 3 courses. I have done significant testing on all previous models of Cruzbikes, RANS, Lightnings, Visions, and Easy Racers. Modified and stock.

What do you think about all the e-assist boom we have around us now?
I think it is going to make people happy, which is more important than being a 'purist'. It is something that needs to be embraced and improved as the technology of batteries and motors are improved. I hope that we can keep up as recumbent designers and manufacturers.

Where is your favorite place to ride?
I have my testing loops which is usually 15-19 miles daily with 1000′ of elevation gain. I love the hills. Zwift is a last resort for me, but I add miles on there, as well.

And the most unforgettable ride?
First Cycle Oregon after Robert talked me into it. The first year I rode the prototype S40 and it was an epic ride.
How do you think recumbents will evolve in the next 5 or 10 years?
This is a subject that I pace the floor and rant and rave about nearly every day. I appreciate the old designs, but I do not worship them – I ride them – I know them inside and out. What I hope happens is that all the tired old recumbents disappear or go to museums or are taken out occasionally to show off like a classic car. I am not sure why so many worship the old bikes, in my opinion it is what has held the industry in a state of limbo for nearly 20 years. It is why we are still shunned by the upright world. And I understand why. We are slow to adopt technology that the upright world has had for a decade. I always ask the rhetorical question, "Has there ever been a mechanical innovation from recumbents that has contributed to the rest of the bike industry?" I can say No..ZERO. Even BMX which is the Little League of Bicycles has contributed. BMX innovators designed the ahead set stem (Cook Bros) the 4 Bolt stem (various), and the 2 piece crank designs (Bullseye). I would like to see more manufacturers working together in the recumbent industry to bring everyone up to speed. Seats, seat attachment systems and fitting protocol for all the recumbent variants would give us a more sustainable future.

What is your other hobby besides recumbents? Do you even consider recumbents as a hobby?
I am a Singer Songwriter and play piano and guitar. I had one of my songs make it into the ending credits of an independent film. That was a nice feeling.

AND ONE MORE:

Anything else you would like to tell our readers?
Note from the author: Jonathan's statement about acquiring the Performer's US distribution and the Metabikes brand has been published in a previous article.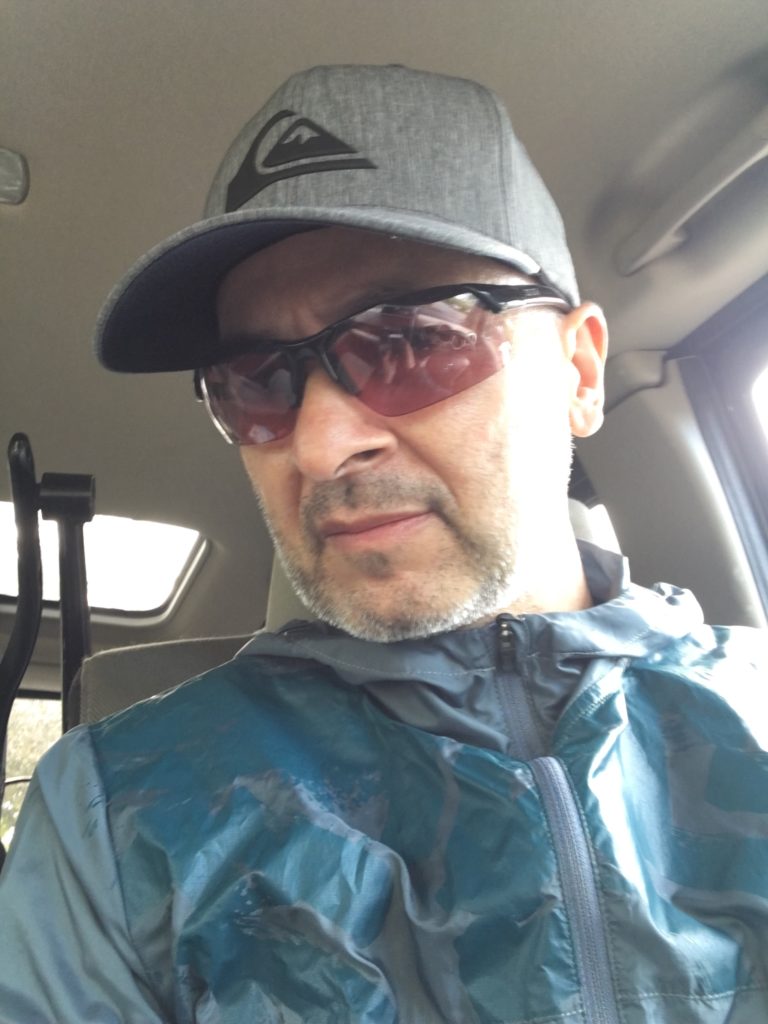 Little CV

Name: Jonathan Garcia
Year of birth: 09/27/1965
Residence: Portland, Oregon
Education: Eastern Washington University 3 years of study in Business Administration and Education, Music.
Job: Design Consultant and online presence for RANS Bikes, Co-Owner of Rose City Recumbent Cycles and New Age Bike Works, Creative and Sales Director and designer, Co-owner of Metabikes.
Bike(s): Proto Cruzbike S40, Phoenix 700c, RANS Force 5 650c x2, RANS Force 5 Enduro 700c, Metabikes Daemon, Burley Django, Vision R64 Saber, Vision Thoroughbred, RANS Zenetik V1, 1987 Tour Easy, ICE Trice NT, Various Prototypes
Motto: Partners in life should be at least as smart as you. Smarter is even better, especially if it's something you aren't very good at!
Web: www.rosecityrecumbentcycles.com, www.newagebikes.com