Here I am with the new series I call "Your Amazing Bikes" (YAB). I would like to share stories and photos of your pimped bikes and Marvin's Catrike 700 is a great trike to be the first one. The all-blue solution including covered wheels and the Di2 electronic shifting from Shimano + Juin Tech disc brakes together with all the interesting electronic devices make it an amazing bike. If you have one at home you would like to share with us, maybe not so blueish, maybe not so electronic, but yours, click on the button below which will lead to a page with more information. I am sure all the readers would like to see more bikes like this!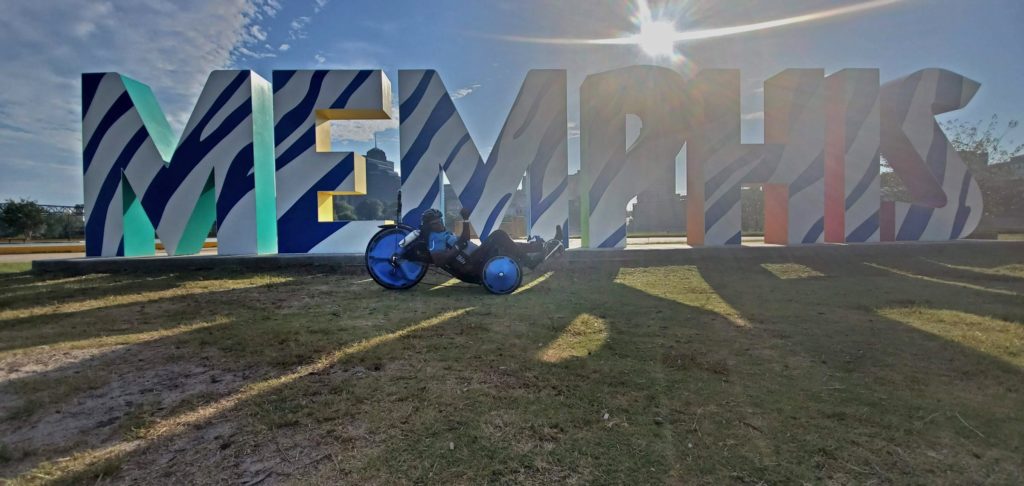 Owner's name:
Marvin Housley Sr

Bike model:
2013 Catrike 700

Tuning :
Drive train: DuraAce DI2 10 Speed w TT shifters, Juin Tech hydraulic cable pull disc brakes, HED H3 Jet/3 carbon rear wheel. 

Other special things: 
Shimano DuraAce power meter and complete Garmin ecosystem, with remote controls: headlight, taillights, turn signal, rear radar, and VIRB 360 camera. Camelback water bag under the seat, Boomerang GPS alarm system.

Why have you chosen this bike? 
I rode diamond frame bikes for 15 years before having shoulder rotator cuff surgery 4 times and could no longer bear the impact of the road transferring the jolts to my shoulders. I looked for another way to stay active and was introduced to trikes by accident. Ran across an add one alternative way to ride, and the rest was history. I wanted to keep up with the group I was used to riding with, so I did my research on the fastest and most aero trike around.

What do you like most about it?
I love the seat angle of it the most. I'm seating on the ground laid back, but the speed that I can crank out is amazing 🤩.

What´s your favorite route you ride on this bike?
I'm used to riding the roads of Memphis, some trails, but my favorite would be The Southern/Mclamore sprint. From Downtown Memphis to the University of Memphis 20 miler.

Your wheel covers. I notice that the HED is a three-spoke wheel and I can imagine how you have glued the cover to it, but how the hell are the front ones glued in?
The covers are made of Sky Blue 5D Carbon Fiber High Gloss Car Vinyl Wrap Sticker. It's is very easy to cover, using a 3M primer on the rim before installing the vinyl.

You can find two videos showing the Garmin ecosystem and all the lights in the night on the Facebook page of RECUMBENT.news.