As I have mentioned in the article "18 RECUMBENT ACCESSORIES YOU SHOULD CONSIDER TO HAVE" and few other places as well, mirrors are the most important accessory for recumbent bikes or trikes. Same for velomobiles and quads. It is quite difficult for a recumbent rider to look backward so a mirror is an important safety feature and you can find them even on many fast recumbents. 

There are basically three or four general groups of products you can use to "look" backward. Yes, I am talking about products not mirrors because we live in an exponentially developing time and what was impossible a few years ago is quite common nowadays. And almost everything is becoming digital. So are the bike mirrors.


Standard mirror
The basic one is the standard mirror. You can find them in every bike shop, but the quality is often low and the usability bad. The cheap mirrors are shaking, have plastic screens, and different fish eyes claiming they broaden the viewed area. I find the best mirrors to be with a strong rigid leg and a flat-screen made of real glass. Such mirrors perform best. On recumbent cycles, you can mount them on handlebars or some bracket like some from Terra Cycle. Another possible place is the grab handle. What I don't recommend is placing them on front mudguards of trikes. At that place, they usually shake too much and you can't really see anything in them.

I mostly like the Mirrycle Mirror and the mirrors from Busch and Müller. The first one is not offered with a rounded clamp for handlebars so it can be mounted only into the tube of the handlebar, but some companies like AZUB provides rounded plastic clamp for them as well. The second company is from Germany and offers a few different shapes and sizes. I use the small one on longer legs on my bike to have the kind of smaller without a too big an impact on the look of the bike, but I generally prefer the larger size. HP Velotechnik uses another model of Busch und Müller mirror. It mounts instead of the headset cap or on the grab handle and is very popular among trike riders.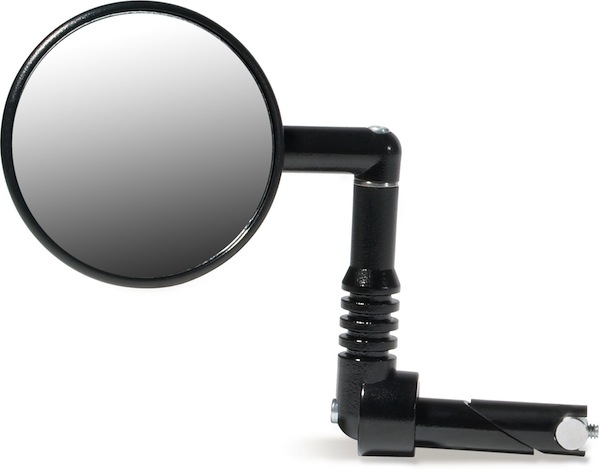 Helmet / glass mirror
There are several producers and options. It is a cheap solution which is always on hand and works fine if you get used to them. They are somewhat small, but they do the job. You can find them all over the internet and I don't have one I would recommend. If you have some experience, please add a link to our Disqus comments. Thanks!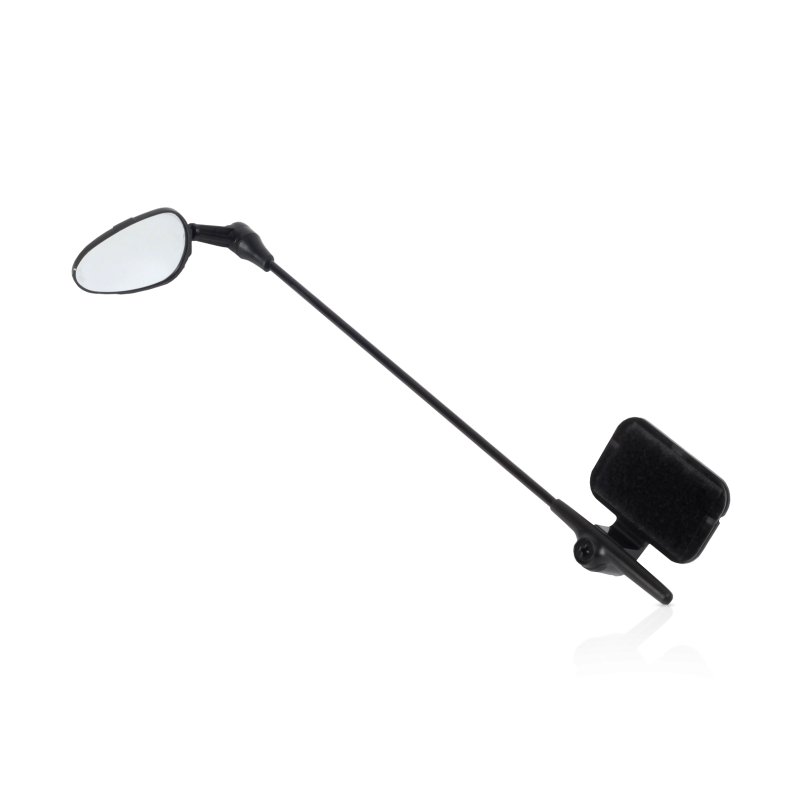 Smart helmets
There are one or two options already with rearview camera transferring the picture to your smartphone mounted on handlebars and there will be more of them for sure in the foreseeable future. I have written about the Briko Cerebellum One in an article from Eurobike 2019. It looks very good, but I am not sure whether I want to have a device emitting the Bluetooth signal on my head for hours, however, I may be too conservative.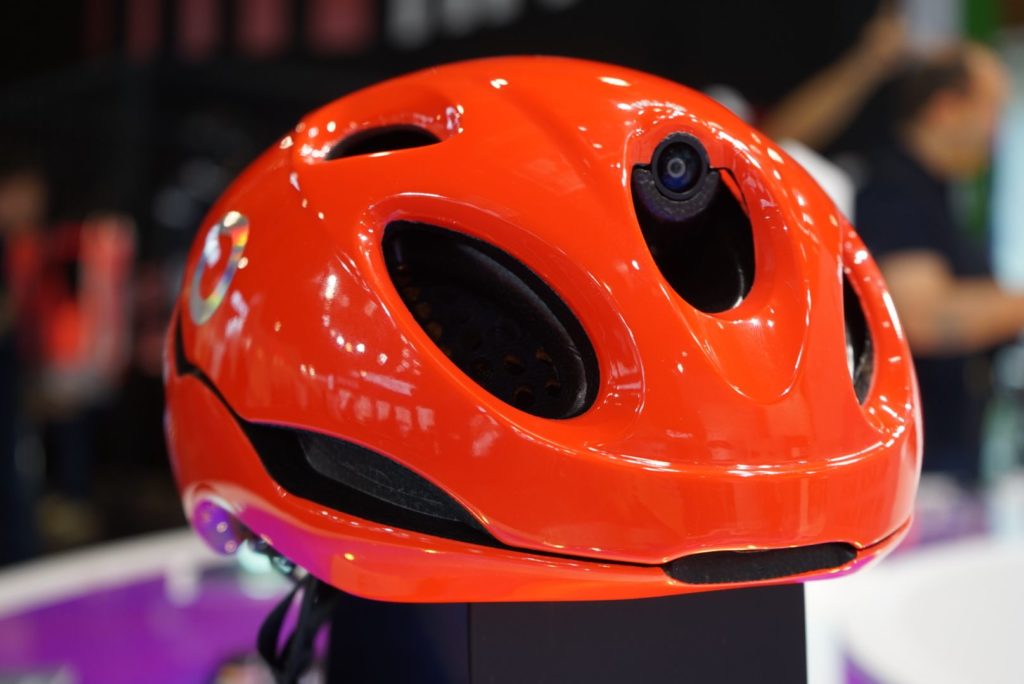 Other smart devices
There is at least one more device which can help you to know more about what is going on behind you. It is the Garmin Varia 2 Radar which works as a radar and shows you a posistion of cars behind you on a computer on your handlebar. The radar is placed in the tail light and you can see colorful dots on your computer which show the cars and also their speed if it is too high. It also increase the power of the flash light as the car is approaching. It is an interesting device, but I definitelly prefer a real mirror or a camera.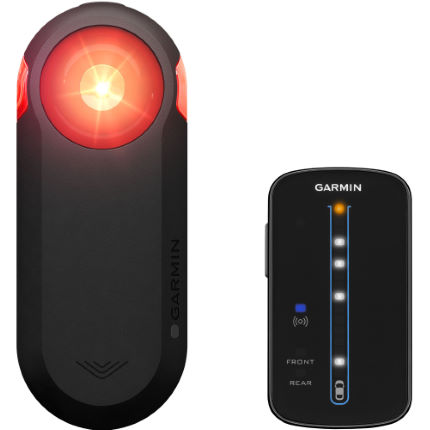 3D printing tips
I am a big fan of 3D printing although I still don't have a 3D printer at home. I think it make sense to point at some projects here and there so people can easily print some little details for themselfs. Especially in the recumbent market, where a reacumbent dealer can be hours away this concept of self-printed accessories make sense to me.

So for example, here is a file for printing little aerodynamic cover for the Busch und Müller mirrors, or a bracket for the Garmin radar for your rear rack, or finally two different holders for the Mirrycle Mirror post for Catrike Dumont.
Do you have experience or a product suggestion? Make a comment here under in the Disqus form. Thanks!